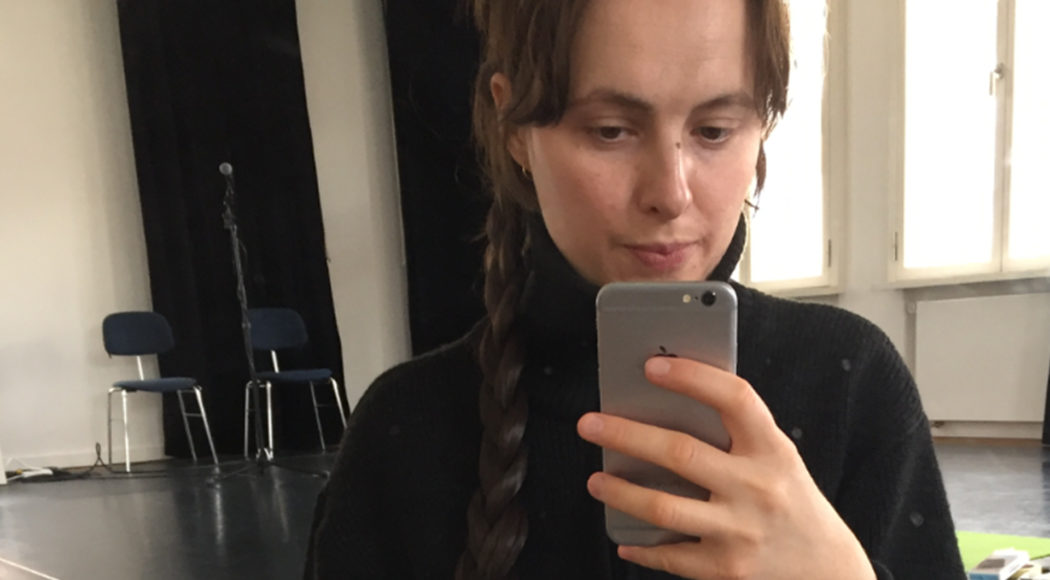 Kristina Dreit #TakeHeart (07.02. - 20.02.2022)
Kristina Kusmina Dreit works on performative settings as director, dramaturg and artist. The #TakeHeart residency at HELLERAU serves as the starting point for an investigation of diverse material histories in the context of performative arts. The focus is on the links and dependencies between material, work, body, class and gender.
Kristina Dreit, born 1988 in Krupskoye, Kazakhstan, is a director and dramaturge. She studied theatre and media in Hildesheim. During her studies she founded the theatre collective Die Soziale Fiktion, with whom she has been developing joint productions ever since. The collective's productions have been shown in German-speaking countries and beyond, including at the Treibstoff Theatertage Basel, Het Veem Theatre in Amsterdam and the Bâtard Festival in Brussels. The work "Steppengesänge" was awarded the jury prizes of the Körber Studio Junge Regie at the Thalia Theater in Hamburg and the 100° Berlin Festival at HAU Hebbel am Ufer. She was co-director of the project space "INTERNET&TACOS // Raum für digitale Kultur und Netzpolitik" in Hildesheim and is co-author of the feature film "Sleep Timer".