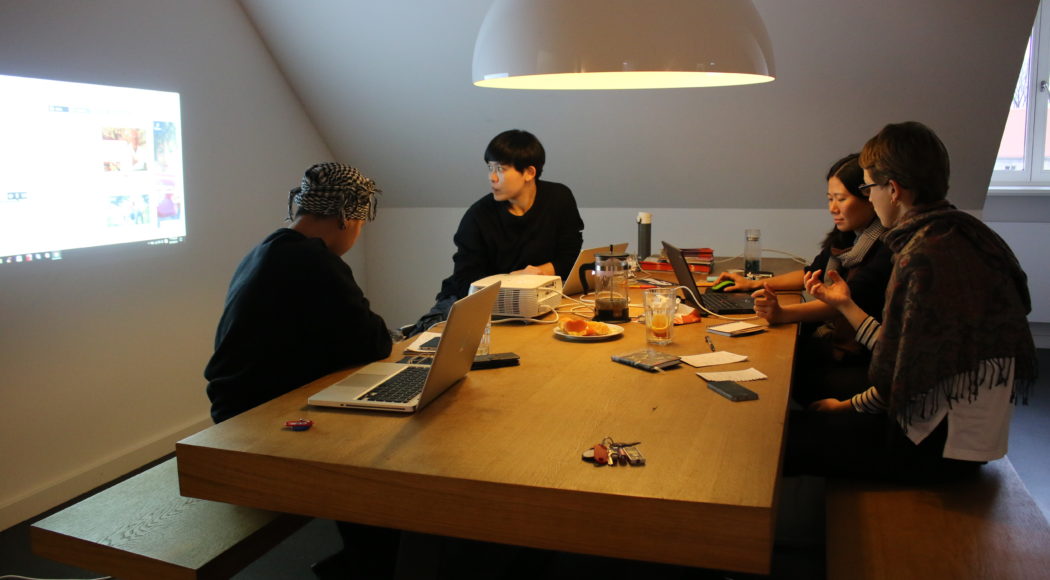 Foto: Fang Yun Lo/Polymer DMT
Fang Yun Lo/Polymer DMT – Performance/Documentary Theater/Choreographic Installation 2018/19
Genre: Performance/Dokumentartheater/Choreografische Installation
Project: Brides & Cooks Around the world, millions of people emigrate to other countries to work, often giving up their identity, their roots, their freedom. This global labor migration seems to us to be one of the major and at the same time most invisible problems of our time. We explore this topic using the example of Vietnamese emigrants in Taiwan and Germany. The times and experiences collide – young, hopeful people of today, as well as illegal immigrants or former GDR contract workers, have their say. What mechanisms and constructions of labor as a global " resource" can be found in these processes? What does this migration tell about each society, its ruptures and problems, and about the global community? The staging is to be realized as a choreographic installation, giving the audience the opportunity to discover in their own movement. "Brides&Cooks" is part 2 of a choreographic series on identity and plurality, and will be realized with German, Taiwanese and Vietnamese partners in early 2020.
What inspires you? Since 2017 I have been artistically engaged with (cultural) identity and its formation. A first stage play "Unsolved" was premiered at PACT in September 2018. Currently, the refugee crisis in Europe and worldwide is the determining social debate. For me and us as a team, this debate is part of a broader challenge for our society, resulting from an ever-increasing globalisation and a growing inequality between rich and poor. For me, this engagement resulted from my own biography as a Taiwanese, a country with a highly complex colonial heritage and an unstable political identity, but also from my work as a Taiwanese artist in Germany, as a migrant.
Your first three thoughts about HELLERAU? Historical and cultural heritage a far distance from the city center, quiet residential area Huge stage with very high ceiling, and great guest apartment rooms.
How would you describe your way of working? I myself came to Germany over 15 years ago – out of fascination for Pina Bausch's dance theatre – to experience and learn this art directly and to become an artist myself. Meanwhile I live permanently in Germany and work on international cooperation projects between Taiwan and Germany. The work on and between cultures and techniques has become the determining element of my artistic interest. In this process I have not only moved from East to West (and back again), but also from dance to other artistic forms, theatre, film, installation.