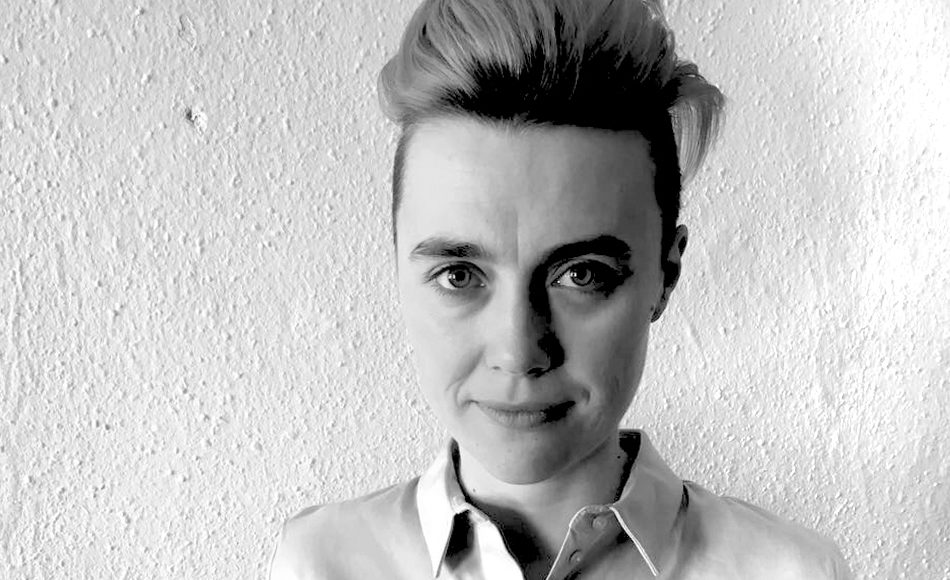 Interview with Resident Artist Agata Siniarska (PL) 2018/19, #2 – 2019
Agata Siniarska produces performances, readings, lectures, videos and television programs. She is a founding member of Female Trouble and co-founder of Pinpoint TV. Her current project is a research around forensic choreography and embodied archives.
In HELLERAU you worked on the project "Second Nature" for the festival "Erbstücke". Who was part of your team?
I developed the concept for this project with Karolina Grzywnowicz, who created an installation of soil, plants and trees on the portico of the Festspielhaus. With the dancer Katarzyna Wolinska we worked on the movement material and Mateusz Szymanowka was the dramaturge of the project.
What did you do during the two stays?
During the first residence I worked conceptually on the dialogue between choreography and installation. In the second residence we rehearsed concretely how the performance and the installation correspond with each other. Therefor HELLERAU is an excellent place to work and suitable for various forms of working modes.
What themes are you currently dealing with in your work?
I'm currently working on the choreographic reconstruction of the process of the extinction of the species – as a temporally and spatially dynamic landscape of death. By using and transforming the tactics, tools and strategies of the art and research agency Forensic Architecture, I am in the process of creating a "forensic choreography". Artists from the fields of dance, theatre, performance, new music and media can deepen working methods, conduct artistic research, develop concentrated projects and exchange ideas with other artists within the framework of the Residence Programme. HELLERAU offers artists a place to live and work on site. The residencies are awarded directly to artists* from the region and at home and abroad whose artistic work is supported by HELLERAU and to whom a long-term working relationship is established. In addition, the residence programme is internationally linked with various partner institutions such as the Goethe Institutes in Istanbul and Québec, the Conseil des arts et des lettres du Québec, the Stiftung Kunst und Musik für Dresden and other cultural partners. HELLERAU is involved in the working group of German international residence programmes. In addition to working on its own artistic projects, HELLERAU also facilitates contact with the regional scene and thus promotes an exchange of artistic perspectives and working methods. Dresden cultural partners such as the media festival CYNETART and dgtl fmnsm in the field of digital art and the PORTRAITS – HELLERAU Photography Award in the field of photography are part of the residence programme.
Rosa Müller, responsible for the residences in HELLERAU, spoke with three resident artists who had already been to HELLERAU or who will be working here this season.