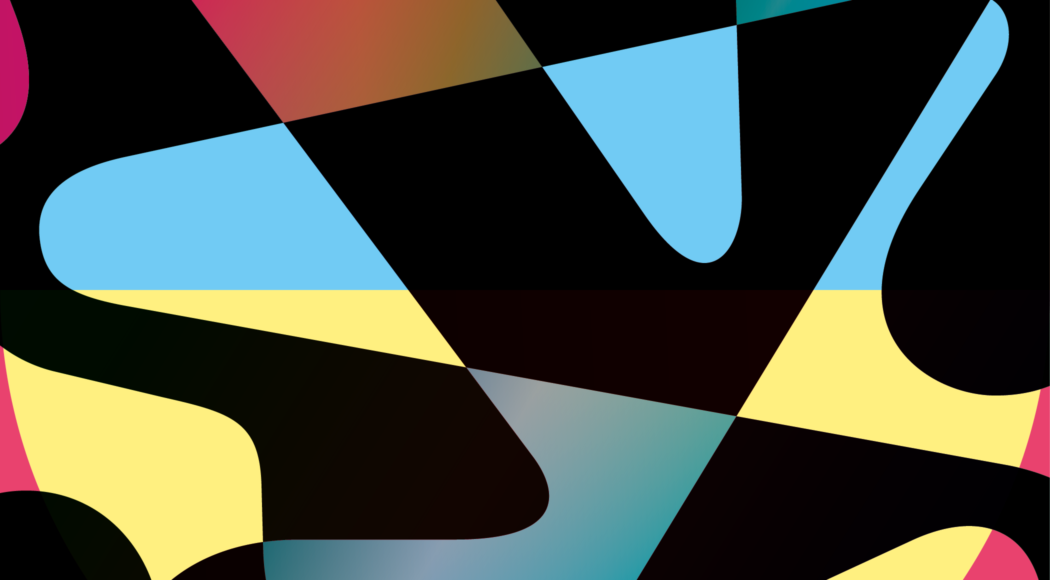 Young Stage, #1 – 2022
At HELLERAU, children and young people with their own perspective on dance, theatre and performance are not only part of the audience. In workshops for all age groups, but also festival formats such as "Young Stage", dance enthusiasts aged 6-25 have the opportunity to become active themselves and to develop and present new pieces under professional conditions. After the cancellation of the Young Stage 2020 festival due to the corona, HELLERAU is making a new attempt in summer 2022. After an open call for proposals, nine very different projects were selected.
The project "Abheben 2.2" under the artistic direction of Franziska Kusebauch and Charlotte Mehling in collaboration with young people from the residential groups of the Radebeul social projects is a "Young Stage" project, and the actors literally want to fly high. In the project of the Dresden Youth Art School, the group explores the airspace in gymnasiums and climbing halls and leaves the safe dance floor in favour of new physical experiences for the young performers. The young people ask questions about interpersonal relationships that are important to them and about the significance of love in their lives. They experiment with the movement languages of dance, vertical dance, aerial acrobatics and the means of biographical-documentary theatre. We don't want to give too much away yet and are looking forward to the production in summer 2022. But how is such a piece actually developed? What was it like to take off? What was it like to trust another and what does trust actually mean? We asked the group this and more during their first phase of work and collected some statements:
"You get a kind of adrenaline rush, I think!"
"I was afraid, for example when letting go of the rope at height."
"You have to fight and you can see how strong you can be.
"I like the physical challenge!"
"We climbed, but also danced on the wall."
"Confidence is when you can talk to a caregiver about your problems."
"Confidence for me is keeping private things to yourself."
"You have to trust your belay partner a lot!"
"Partner check helps!"
But we are also interested in Franziska and Charlotte's view of the current artistic process with the group. As artistic directors, how have you experienced working with the group so far? Have you been able to build up trust with the group and take away their fear of heights?
Franziska Kusebauch: "I find it very impressive how courageously the young people have already gone to heights at the end of the first week of rehearsals. How focused and creative they have already developed their own short choreographies. They totally understood what it was all about. I am very much looking forward to the further work on the piece for "Young Stage". Hopefully we will get to rehearse again soon!"
Charlotte Mehling: "In our first week of rehearsals, the young people already dared to go high up and got used to 'being in the air' amazingly quickly. In small choreographies, they developed exciting images in pairs, secured each other to the harness and relied on each other. I think it's great how everyone is already experimenting, even though the wall is an unfamiliar floor."
RFLX
Dance/Performance/Video
Partner: Marie Curie High School Dresden
Artistic direction: Anna Till, Lissy Bauer, Bettina Saupe
Participants: 15-16 years
Take off2.2*
Circus/Performance
Partner: JugendKunstschule Dresden in cooperation with Radebeuler Sozialprojekte gGmbH and Kulturladen Dresden e.V.
Artistic direction: Franziska Kusebauch, Charlotte Mehling
Artistic-social-pedagogical: Nico Darwich-Müller
Participants: 14-25 years
lost
Dance
Partners: Heinrich-Schütz-Konservatorium Dresden, Tanzträume Dresden e.V., Friends of the Dance Department of the HSKD
Choreography: Nora Schott, Darina Umanskaja,
Musical direction: Clemens Amme
Organisation: Petra Steinert
Participants: 15-19 years
Playgrounds Prohlis
Interdisciplinary workshop offer
Partner: Palitzsch secondary school Dresden/Prohlis
Artistic direction: Romy Weyrauch and Michael McCrae
Participants: 12-15 years
Borders, me and the strangeness
Dance/Performance
Partner: outlaw gGmbH
Artistic direction: Helena Fernandino
Participants: 13-19 years
Dance piece (N.N.)
Partner: Protestant Grammar School Tharandt
Artistic director: Katja Erfurth, Anne Horenburg
Participants: Grades 5, 6 & 11
The Little Witch
Adaptation of a fairy tale by Otfried Preußler
Theatre
Partner: OS Weixdorf – Youth Association Roter Baum e.V.
Artistic director: Heidi Lempke
Participants: 11-15 years, 5th to 9th grade
tickticktack*
Dance/Theatre
Partners: Cossebaude primary school and after-school care centre, Alter Feuerwehr youth centre
Artistic directors: Kristin Mente and Juliane Bauer
Participants: 7-12 years
PflanzenKlangLabor: In the garden of sounds
Sound/creative design
Partner: 84th Primary School Hellerau
Artistic direction: Ulrike Gärtner, Albrecht Scharnweber (PflanzenKlangLabor)
Participants: 7-12 years
14. – 25.06.2022
Young Stage
Festival for and with children and young people
"Young Stage" is funded by the Federal Government Commissioner for Culture and the Media and the Cultural Foundation of the Free State of Saxony within the framework of the Alliance of International Production Houses. This measure is co-financed by tax funds on the basis of the budget passed by the Saxon State Parliament.
* The events are funded by ChanceTanz, a project of the Bundesverband Aktion Tanz e.V. within the framework of the programme "Kultur macht stark! Alliances for Education" programme of the Federal Ministry of Education and Research.