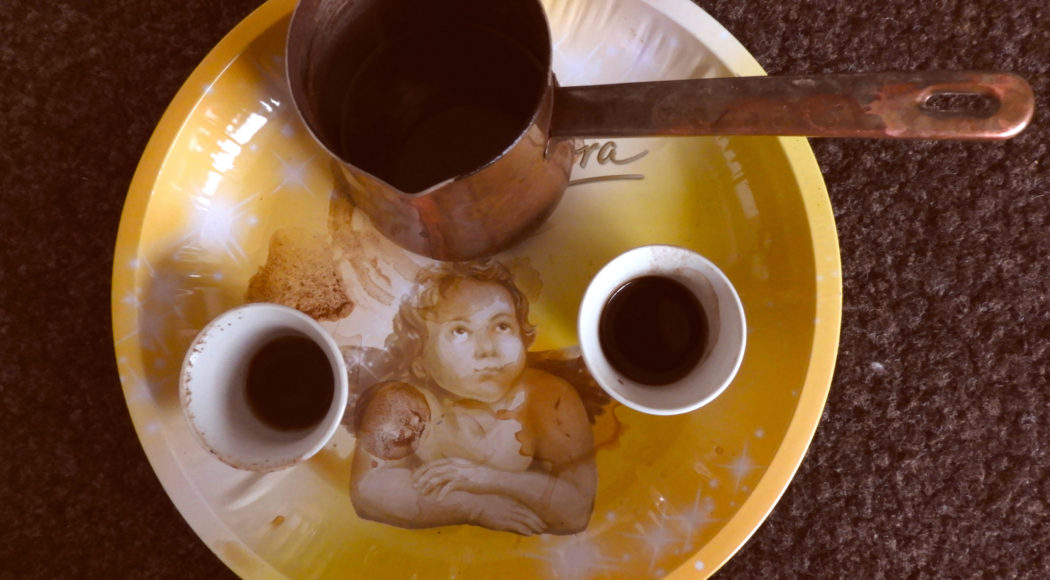 Wanaset Yodit, #2 – 2020
The Egyptian director Laila Soliman is one of the international young theatre avant-garde and will be a guest at HELLERAU for the first time in 2021. In conversation with Leonie Kusterer, she talks about her work and the current situation of producing in Egypt. The work "Wanaset Yodit" is an invitation to the audience to have coffee with the two protagonists, Abir Omer and Yodit Akbalat, and talk about their lives. How did you get to know the protagonists and how did the idea of portraying them come about? In Hanover, I came into contact with the self-organised activist group "My Body Belongs to Me", which campaigns against female genital mutilation. To get more attention for their struggle, Ruud Gielens and I developed the musical documentary theatre piece "MY BODY BELONGS TO ME" together with seven of the women. Because of the women's musical talent and music as part of their everyday life and ceremonies, we decided to make a musical play. I got to know Abir Omer and Yodit Akbalat better during the regular coffee meetings in the rehearsal period. I wanted to do another play especially with the two of them – they live in the same city, support each other and are close friends. In "MY BODY BELONGS TO ME", thematic excerpts of their lives are highlighted. I decided to dedicate a more intimate evening to the two, where they have space to share their story with the audience during a coffee ceremony. This is how "Wanaset Yodit" came into being. Stories by and about women are central to your recent pieces. Is there a connection to feminist discourses in your work or is it coincidence? Neither one nor the other. I am interested in themes of marginalisation or injustice, oppression and the struggle against oppression. Unfortunately, women are still a group that suffers very much from marginalisation and precarisation. Would you describe your work as activist? It depends on the perspective. For me, there always has to be an urgent reason to do work, and political struggles are still urgent reasons. You are Egyptian by birth, live in Cairo and make international theatre. What are the structures of independent producing in Egypt like? I haven't produced in Egypt since 2018. I have refused to show my work to censors since 2010. So it is not completely legal to present my work in public. I always have to find a way to make them accessible to an audience. Since the 1990s, there has been an independent theatre scene in Egypt, but it depends heavily on international funding. During the revolution, everyone hoped for a change, but exactly the opposite has happened: More and more, the army is trying to get absolute control over the cultural and media sector. Meanwhile, I no longer produce in Egypt because it is not only dangerous for me, but also because the safety of the people I work with is not guaranteed. Since more and more people have been arrested for plays, music videos, cartoons or even just jokes on Facebook, I have made the decision not to produce in Cairo at the moment.
Fri/Sat 29/30.01.2021
Laila Soliman (EG), Performance
Production produktionsDOCK in co-production with Festival Theaterformen 2020, Kaserne Basel and Theater Bremen. Funded within the framework of the Alliance of International Production Houses by the Federal Government Commissioner for Culture and the Media.