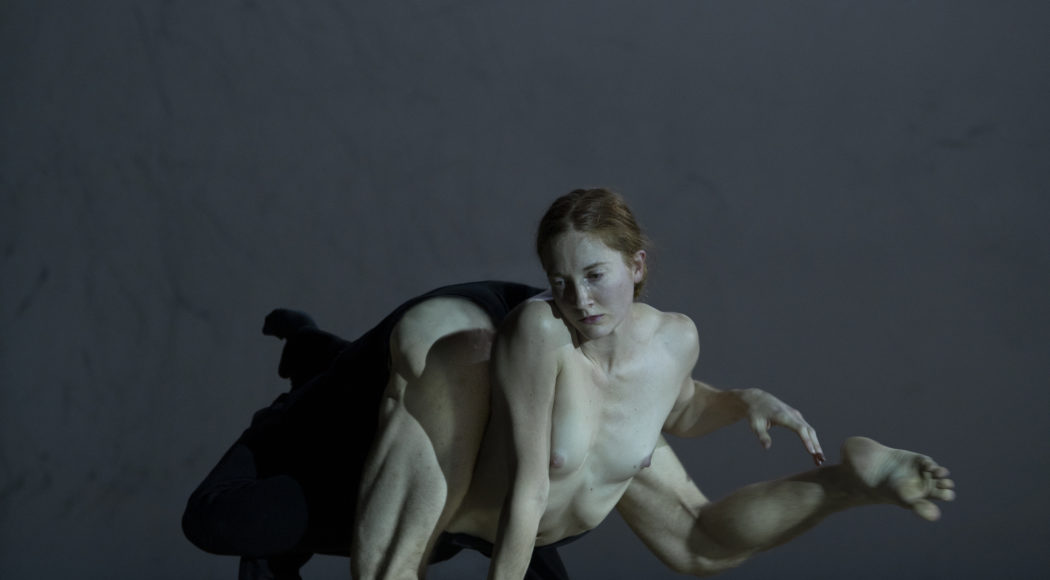 Transverse Orientation, #1 – 2022
After the success with the piece "The Great Tamer" in October 2018, Dimitris Papaioannou is now a guest at HELLERAU with his new work "Transverse Orientation". The visual philosopher, artist and choreographer Dimitris Papaioannou, who deals with existential questions of life and being human in his works, creates haunting surreal images by fragmenting and creating human body images. Referring to major themes in art history and Greek mythology, in "Transverse Orientation" the young generation turns against a giant bull that symbolises a violent, antiquated power. The bull is killed, just as the mythical hero Theseus killed the Minotaur (half-man, half-bull) on Crete: in the hope of a better future. Nevertheless, Papaioannou has admiration and compassion for the archetypes, which he values symbolically: "They have determined the course of history and given people a direction". With a great sense of composition, timing and humour, "Transverse Orientation" is both an ode to the ancestors and a farewell to them – with potential for something new.
Dimitris Papaioannou studied at the Athens School of Fine Arts and develops large-scale total works of art for the stage as a director, choreographer, performer, set and costume designer and painter. He gained international fame with his celebrated opening production of the 2004 Athens Olympics. In 2017, he received the special prize of the European Theatre Award. His visual, precise handwriting with a love of detail and the absurd also brought him to Tanztheater Wuppertal. There, in 2018, Papaioannou was the first choreographer after Pina Bausch to stage a full-length piece with her ensemble.
01.-03.04.2022
Dimitris Papaioannou
Transverse Orientation
German premiere
A co-production of Festival d'Avignon, Biennale de la danse de Lyon 2021, Dance Umbrella/Sadler's Wells Theatre, Fondazione Campania dei Festival – Napoli Teatro Festival Italia, Grec Festival de Barcelona, Holland Festival-Amsterdam, Luminato (Toronto)/TO Live, New Vision Arts Festival (Hong Kong), Ruhrfestspiele Recklinghausen, Saitama Arts Theatre/ROHM Theatre Kyoto, Stanford Live/Stanford University, Teatro Municipal do Porto, Théâtre de la Ville – Paris/Théatre du Châtelet, UCLA's Center for the Art of Performance. With the support of Festival Aperto (Reggio Emilia), Festival de Otoño de la Comunidad de Madrid, HELLERAU – European Centre for the Arts, National Arts Centre (Ottawa), New Baltic Dance Festival, ONE DANCE WEEK Festival, P.P. Culture Enterprises Ltd, TANEC PRAHA International Dance Festival, Teatro della Pergola – Firenze, Torinodanza Festival/ Teatro Stabile di Torino – Teatro Nazionale. Funded within the framework of the Alliance of International Production Houses by the Federal Government Commissioner for Culture and the Media.