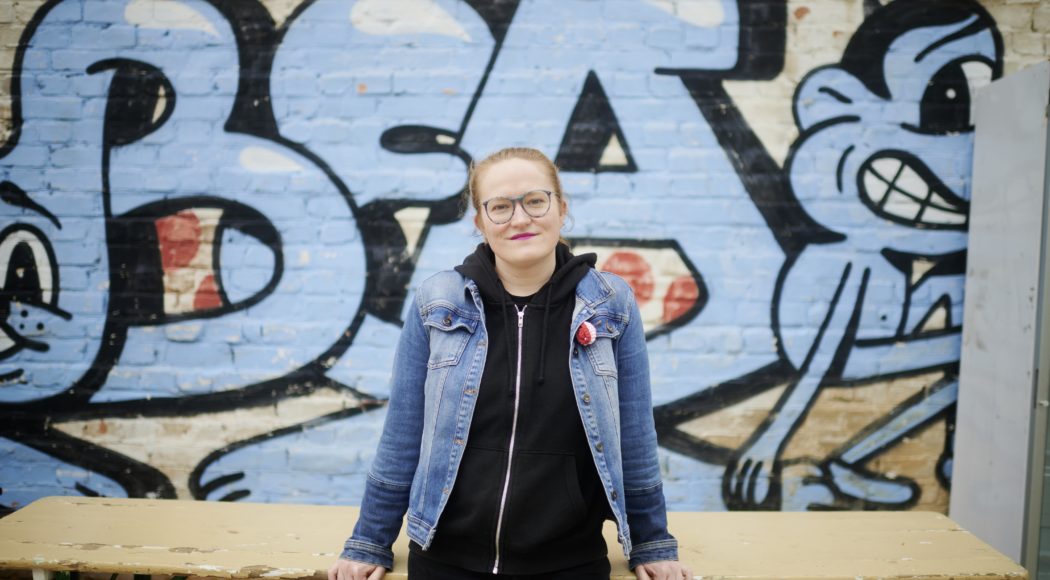 Faces in HELLERAU – Elisabeth Krefta, Artistic Assistant to the Programme Director, #2 – 2021
How long have you been working at HELLERAU and what are your tasks?
I have been working at HELLERAU since the 2018/19 season and am part of the programme team. I am one of the first points of contact for companies and artists. We follow their work, see their pieces or they have requests or send us concepts, which we then discuss in the team and see if and how the pieces fit into the overall context of a season. I communicate with artists, go into contract negotiations, conceive festivals and focal points together with the entire programme team. An important part of my work is also contact with the independent scene in Dresden. I am in contact with many artists and support them in their productions at our house.
What does a typical day at HELLERAU look like?
First of all, I process the many emails that miraculously landed in my inbox overnight. I also have a lot of meetings. My job is very communicative, I am always in conversation, whether with the HELLERAU team or with artists. For example, we talk about content-related topics, artistic formats, planning or contracts.
How does a piece get into the programme and what is your task?
There are two possibilities: For world premieres, artists send us their concepts, which we read carefully. Then we meet with them, for example for a coffee, and talk about where they want to go with the piece, what the production timeframe is, etc. We then decide on the concept. If we decide on the concept, we accompany the artists and co-produce the piece together. We often set a premiere date, give feedback during rehearsals and stay in touch throughout the process. In addition, as programme managers we also travel to festivals or to individual performances and watch productions. If something excites us or if we think it could fit well into the season or one of our next focal points, that the Dresden audience should see, then we ask for a recording, talk to the production office and the artists and initiate the cooperation. We get a lot of requests and unfortunately can't realise everything. That's why cancellations are also part of the process. And we apply for a lot of third-party funding to finance the programme.
Can you remember a particularly impressive experience?
I find it difficult to pick out a single event. For me, the cooperation with everyone is particularly impressive. It doesn't matter whether I think the piece that comes out in the end is just great or super great. It's just nice when you create something in good cooperation and bring it to the premiere.
What do you particularly like about HELLERAU?
I like the plays we perform, the different genres, approaches and themes and the openness towards art. Contemporary art is produced here as well as discourse. I enjoy that and that's why I'm in HELLERAU.