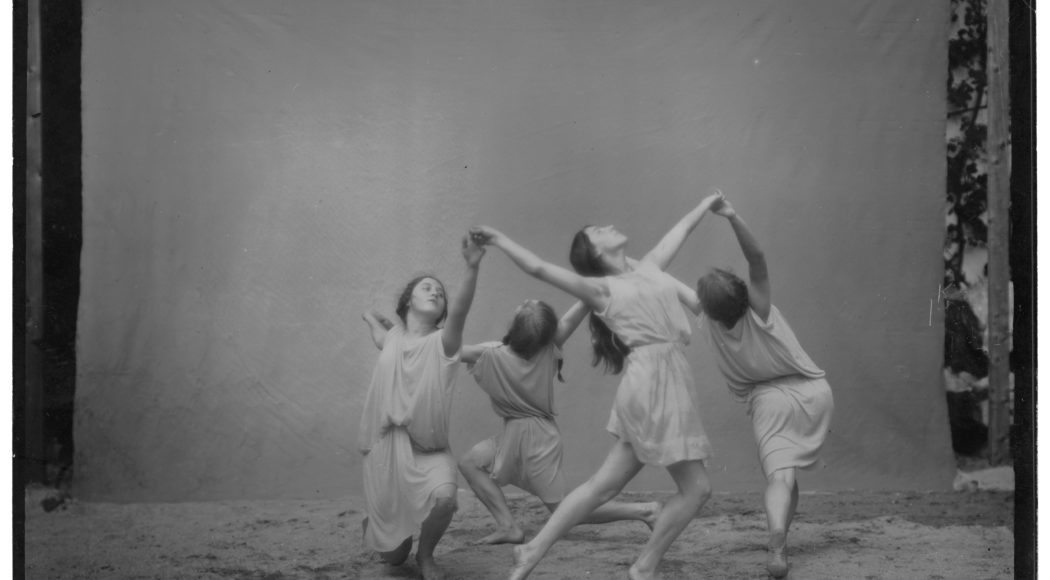 Gerburg Fuchs, Niels Bolbrinker – KLEINE, GROßE LUFTSPRÜNGE
Who knows the story around 1910 of the "Little, Big Air Jumps" in the Hellerau Educational Institute for Music and Rhythm and the image of the new man in motion? A look at the magnificent work of the photographer Frédéric Boissonas (1858 – 1946) reminds us of the artistic vision of Hellerau, which at that time was coined by the Swiss composer and music educator Emile Jaques Dalcroze. Who among the visitors will tell new stories to the pictures that no one has heard before?
Photographs awaken the feeling of freedom and longing. They show traces of art and technology, and the beginning of the adventure of discovering new visual worlds. In addition, three short films will show this contemporary history.
The installation "KLEINE, GROßE LUFTSPRÜNGE" invites all generations – children, young people and adults – to embark on a cultural-historical search for traces and to experience the joy and pleasure of self-determined movement and dance in a listening, light-hearted way.
The exhibition is open on all event days at HELLERAU from one hour before the first event. You can find our event days in our schedule.
Duration: 11 – 27.05.