Zweiteiliger Ballettabend – William Forsythe und Jacopo Godani
Dresden Frankfurt Dance Company (DE)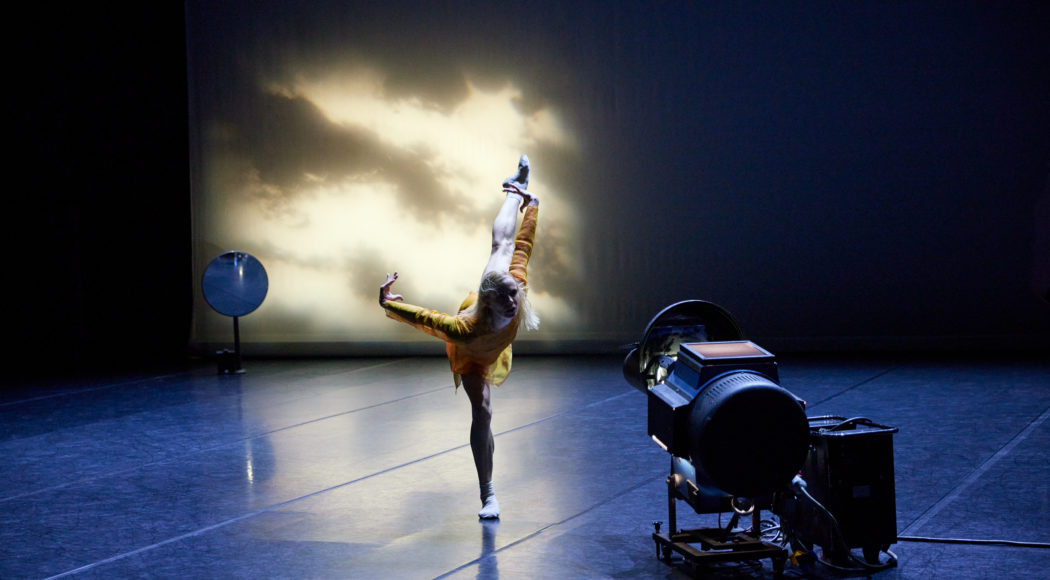 Jacopo Godani and the Dresden Frankfurt Dance Company present a two-part ballet evening at HELLERAU – European Centre for the Arts in Dresden. Jacopo Godani's creation Hollow Bones, created for the production ZEITGEIST TANZ and premiered online in April 2021, will be further developed and premièred in front of an audience in Dresden. The evening will open with a revival by William Forsythe.
Quintet (1993) is a milestone of contemporary ballet by William Forsythe, in which the dancers set off a seamless flow of solos, duets and trios to Gavin Bryars' music. Forsythe's work is captivating in its joyful complexity – like a rushing torrent that contains in its powerful vision an awareness of its own end.
In Hollow Bones, Jacopo Godani unites his performative attitude, his approach to classical ballet technique and his choreographic research, similar to an artistic manifesto. Elements such as unusual sounds, spoken texts and video sequences underline the experimental character of the creation and contribute to a choreographic structure characterised by a composition in real time.