+++ Postponed to May 2021 +++
ZEITGEIST TANZ – Dresden Frankfurt Dance Company (DE)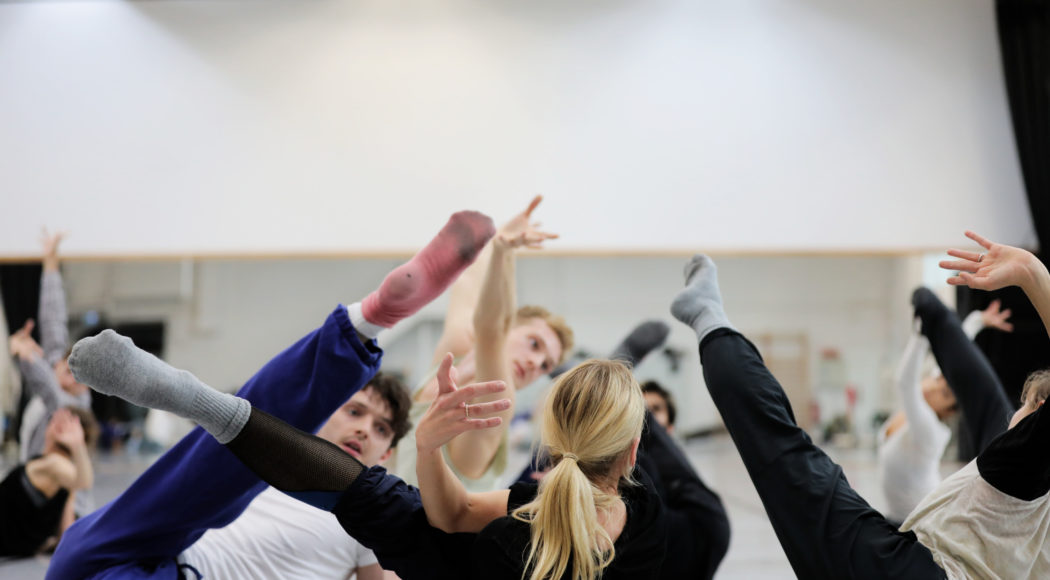 The project Ten Odd Emotions, originally planned for this time, will be postponed to the coming season for scheduling reasons. The extensive crossover project, in which actors and actresses from the ensemble of Schauspiel Frankfurt will be on stage together with dancers from the Dresden Frankfurt Dance Company, freelance performers and musicians, unfortunately cannot be realised under the current restrictions.
The Dresden Frankfurt Dance Company is back – and conjures up the "Zeitgeist Dance" with two world premieres and an homage to William Forsythe starting November 21, 2020 in Hellerau
Always in motion, looking ahead: The Dresden Frankfurt Dance Company will be back in Hellerau from November 21, 2020 with its new program "Zeitgeist Tanz". Company director and choreographer Jacopo Godani has put together three choreographies for the evening – two of which are world premieres – that showcase a variety of developments in contemporary ballet. A total of seven performances are planned in Dresden.
In his latest choreography "Hollow Bones" Jacopo Godani brings cellist Petar Pejcic on stage alongside his dancers. To excerpts from Johann Sebastian Bach's "Solo Suites for Violoncello" they make sound visible and movements audible. In the end, a situation develops in which both worlds merge into a dialogue. "I wanted the cellist to physically influence the choreography. We always say that the music supports the dancers on stage. But here you can also say that the dance supports the music," Godani explains his concept. The core idea for this came up during a performance by the Dresden Frankfurt Dance Company with cellist Jan Vogler on the occasion of Dresden's application to become European Capital of Culture 2025 in Brussels. Now "Hollow Bones" returns to Dresden as a choreographic world premiere.
The second choreography is William Forsythe's legendary "Quintett", a groundbreaking work that is also closely linked to Godani's own biography. About 30 years ago, he was one of four dancers who created this choreography together with Forsythe – now Godani asks his company to perform it on stage as a tribute to his pioneer. "The piece had an enormous influence on dance. For me it is a kind of tribute to Forsythe. For me, he stood for a way of life, for a way of thinking, for a freedom that I had never experienced before and that I didn't even know existed," says the choreographer.
Inspired by this kind of freedom, he invited Marco Goecke, the long-time choreographer of the Stuttgart Ballet and current head of the Hanover State Opera Ballet, to develop a completely new choreography with his company. "Goecke has enriched the world of dance with his very own characteristic universe. When he appeared on the scene, everyone was fascinated by these peculiar figures that he brought to the stage," Godani explains his choice. With Goecke's choreography "Good Old Moone", the Dresden Frankfurt Dance Company will thus bring another world premiere on stage in Dresden on November 21 – all under the sign of creative movement, because anything else would mean standstill.