ZEITGEIST TANZ
Dresden Frankfurt Dance Company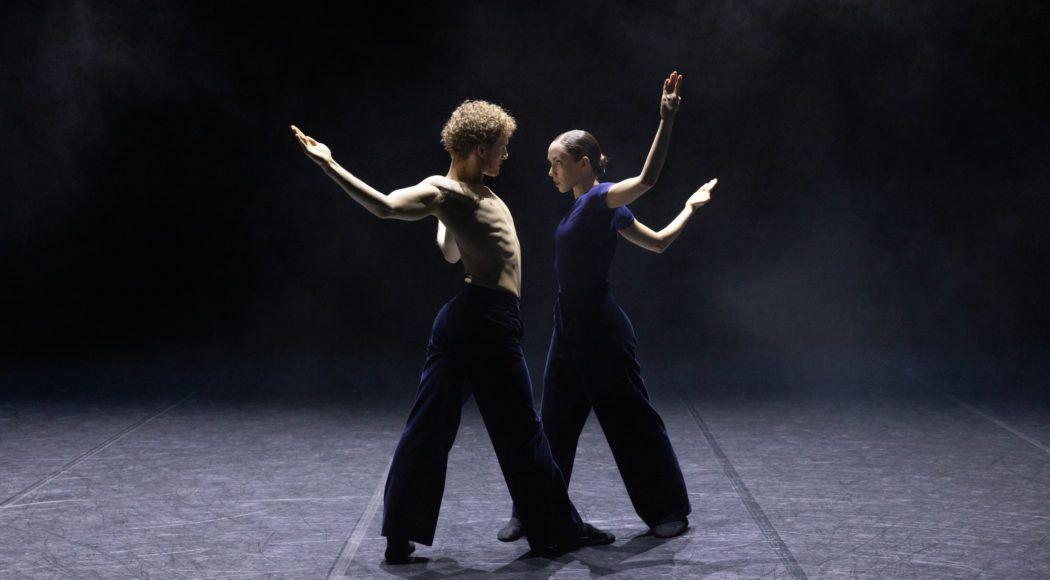 Jacopo Godani and the Dresden Frankfurt Dance Company present ZEITGEIST TANZ, a programme of unique contemporary choreography. Quintet (1993) is a milestone of contemporary ballet by William Forsythe, in which the dancers set off a seamless flow of solos, duets and trios to Gavin Bryars' music. Forsythe's work is captivating in its joyful complexity – like a rushing torrent that contains in its powerful vision an awareness of its own end.
For his creation with the Dresden Frankfurt Dance Company Good Old Moone, Marco Goecke works to the music of Patti Smith. "When I think of this work, I dream of the feeling of a centre that explains everything. Every new work is also a search for an encounter with someone," says Goecke.
In his new work BACH OFF!, Jacopo Godani deals with the question of how to project classical cultural assets onto the present without losing their incomparable value. "These cello scores deserve a young, contemporary interpretation so that new generations can learn to understand and appreciate the incredible cultural value of our past," says Godani.
Before the performances on May 14 (premiere), 19 and 20, there will be an introductory talk in the foyer at 7 pm each night. On May 14 and 20, the introduction will take place with a sign language interpreter.
Duration: 1 h 20 min.
Enjoy two dances in May with the Combiticket! When booking tickets of ZEITGEIST TANZ and Premonitions of a Larger Plan together, you will receive a 50% discount on the second production. The Combiticket is available online as well as at all advance booking offices.
BACH OFF!
Choreography Jacopo Godani
Music from Suites for Violoncello by Johann Sebastian Bach Cello played live by Alex Lau
stage/costume/lighting Jacopo Godani
QUINTETT
Choreography William Forsythe, in collaboration with Dana Caspersen, Stephen Galloway, Jacopo Godani, Thomas McManus and Jone San Martin
Music Gavin Bryars "Jesus Blood Never Failed Me Yet" (26′)
Stage/Lighting William Forsythe
Costume Stephen Galloway
GOOD OLD MOONE
Choreography Marco Goecke Music Patti Smith
Stage/Costume Marco Goecke
Lighting Udo Haberland
Supported by the State Capital Dresden and the Free State of Saxony as well as the City of Frankfurt am Main, the Alliance of International Production Houses by the Federal Government Commissioner for Culture and the Media and the State of Hesse. Company-in-Residence at HELLERAU -European Centre for the Arts and at the Bockenheimer Depot in Frankfurt am Main.
Dresden Frankfurt Dance Company