ZEITGEIST TANZ
Dresden Frankfurt Dance Company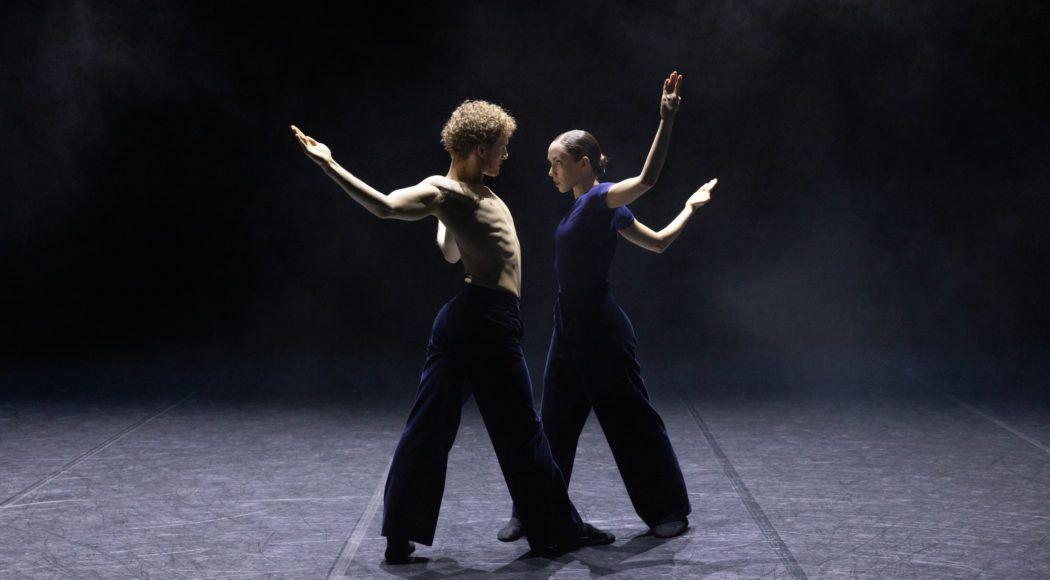 Jacopo Godani and the Dresden Frankfurt Dance Company present ZEITGEIST TANZ, a programme of unique contemporary choreography.
Quintet (1993) is a milestone of contemporary ballet by William Forsythe, in which the dancers set off a seamless flow of solos, duets and trios to Gavin Bryars' music. Forsythe's work is captivating in its joyful complexity – like a rushing torrent that contains in its powerful vision an awareness of its own end.
For his creation with the Dresden Frankfurt Dance Company Good Old Moone, Marco Goecke works to the music of Patti Smith. "When I think of this work, I dream of the feeling of a centre that explains everything. Every new work is also a search for an encounter with someone," says Goecke.
In his new work BACH OFF!, Jacopo Godani deals with the question of how to project classical cultural assets onto the present without losing their incomparable value. "These cello scores deserve a young, contemporary interpretation so that new generations can learn to understand and appreciate the incredible cultural value of our past," says Godani.
+ Introductory talks on
Thu 09.12. 19:00
Wed 15.12. 19:00 with translation in DGS
Thu 16.12. 19:00
+ Sat 11.12. Community Dance – Dance workshop for all!
→ Registration at workshop@hellerau.org