The Informals / Неформалы
Polina Medvedeva and Andreas Kühne
The Informals / Неформалы is partly an autobiographical work, partly a universal statement on the notions of decentralisation, collectivism, and non-conformist ways of living in the digital age. In order to escape the norms and social constructs of the North of Russia, young people in Murmansk gravitate to deserted spaces in their area, where they collectively improvise with space, adding a new layer to its genealogy. The artists traveled back to the Murmansk region where Medvedeva was born and through documentation and field improvisation collected material which –divided into elements and prepared for live triggering and processing– is assembled live on stage.
Duration: approx. 30 Min.
Language: Russian, with english subtitles
The piece has been commissioned by Sonic Acts and Inversia Festival, Murmansk as part of Re-Imagine Europe, co-funded by the Creative Europe programme of the European Union.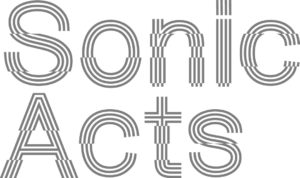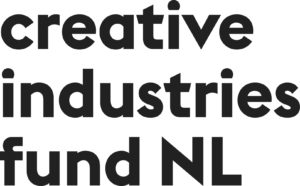 POLINA MEDVEDEVA
Working with audiovisual installation, film and performance, Polina Medvedeva explores practices often considered "informal" or "non-conformist," embracing the complexities through which vernacular and lived experience transcend rigid categories of inside/outside, belonging/exclusion and formality/informality. Her focus on the tactics of civil disobedience and mechanisms of self-sufficiency – improvised, passed through generations as oral histories, smuggled in through migration – speaks of the (im)possibilities of existing within while being against systems of oppression. Medvedeva's work was selected for de Gouden Kalf competition of the Nederlands Film Festival, IDFA Docs for Sale, exhibited among others at Stedelijk Museum Amsterdam, Sonic Acts (NL), WIELS, Art Brussels (BE), LIAF (NO), Lighthouse (UK), A4 (SK). She was a resident artist at the Rijksakademie van Beeldende Kunsten in Amsterdam (2020-2022) and is a tutor and lecturer at the Utrecht University of the Arts.
ANDREAS KÜHNE
As a composer, sound artist, and drummer, Andreas Kühne creates electroacoustic music, collaborative audiovisual performances and interactive installations. He researches non-idiomatic free improvisation as a lingua franca for transdisciplinary and transcultural art production, presentation and participation. Aiming to enable established disciplines to interact in all their characteristics and urgency, Kühne develops audio(visual) interfaces for the improvising body through extended (analogue) techniques, live electronics and electronics design. In today's sample-based practice of musical borrowings and appropriation in electronic musics he aims to introduce new conceptions of instruments as an original and representative sound source through the concept of field improvisation – the creation of sounds with on-site inert objects visible to the eye, yet hidden in the sonic presence of place.
Kühne's work has been exhibited among others at Ural Industrial Biannual '22 (RU), Sonic Acts Festival (NL), LIAF (NO), Lighthouse (UK).