Selflessness
Dresden Frankfurt Dance Company (DE)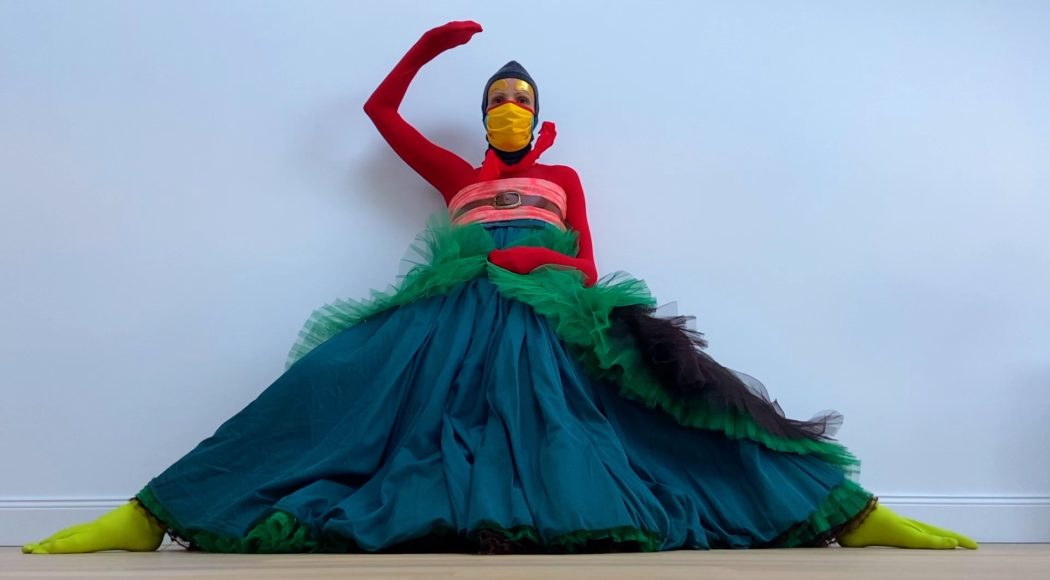 "Selflessness" is the answer of Jacopo Godani and the dancers of the Dresden Frankfurt Dance Company to frustration and isolation through contact blocks. The project was developed from home during the Corona period with its limitations. First, a series of 20 short video works for online shows was created, which were shown by the company on Facebook and Instagram. The social media platforms are all about attention. As a contrast to the resulting excess of egocentricity and self-portrayal, Selflessness was created – selflessness.
In the HELLERAU cultural garden, the dancers turn into living sculptures whose identity is not defined by a face, but by the creative spirit of the artists who reinvent their bodies. Selflessness was created as a performance installation for the Bockenheimer Depot and for HELLERAU, where care is taken to ensure sufficient distance.
A visit to the performance installation takes about 45 minutes, longer stays of up to 2 hours are also possible. Admission is at 19:00 and 20:00 o'clock or 15:00 and 16:00 o'clock. The whole performance takes place in the open air, so please wear weatherproof clothing. It is compulsory to wear a mouth-nose cover.