In a 'concert-like' atmosphere, three performers encounter the many facets of anger and experience how it can be transformed. Into something else…soft or creamy….
Sometimes it's just about a feeling and how it changes. You experience an injustice, you get angry and then you have to decide. What do I do with it, what does my anger become?
In her new production for young audiences, Brazilian choreographer Regina Rossi and her team develop a formal language in which the symbiosis of dance and music functions as a central and compositional motif. SCHLAGSAHNE is a concert and a choreography, but also the name of a band. With their instruments, voices and bodies, the band members transform the stage into a space charged with vibrations and rhythms, in which even the props produce sounds. They sing, play and dance their way through different facets and ambivalences of anger and warn: it can get really, really loud!
Sun 20.03. Audience discussion afterwards
Regina Rossi (she/her) studied Applied Theatre Studies, Choreography and Performance in Porto Alegre, Amsterdam, Hamburg and is currently doing her PhD in Gießen. She has been producing her own works since 2011, which have been shown throughout Germany. LUSCO FUSCO (2018) was her first work for young audiences. 2lips (2019) was noted as piece of the year in Hamburg in TANZ magazine and the Hamburger Abendblatt. Rossi focuses on mediation as well as the development of new aesthetic formats for children and young people.
Sarah Lasaki is a professional dancer and works intensively with children and young people. From 2007-2015, she toured worldwide with STOMP and has since been working on the fusion of dance and body percussion. She has worked as a choreographer/dancer in Kampnagel productions such as PLANET KIGALI and is part of the permanent team of the "Body Rhythm Hamburg" festival.
Dennis Deter was born in Berlin and lives and works there as a dramaturge, choreographer and performer. In addition to theatre, Dennis has been touring Europe for eight years with the international performance band "John The Houseband" and plays bass in the rock trio "Kala Brisella". He is currently working on a first short story collection of his own science and speculative fiction stories.
Sven Kacirek has worked with Shabaka Hutchings, Nils Frahm, Marc Ribot, Ogoya Nengo and Ensemble Resonanz, among others. His work has twice been awarded the German Record Critics' Prize. Kacirek has been nominated twice as "Best Musician of the Year" for the Hamburg Music Award, as well as for the One World Media Award and VIA Music Award.
Sophia Sylvester Röpcke has been working as a set designer and performance artist* in film/theatre since 2009. Productions run at municipal theatres and in the independent scene in Hamburg, Bremen, NRW and Switzerland. She is currently studying performance studies (MA) at the UHH. She also maintains media archives (bildwechsel.org) and a literary magazine (Schredder.me).
Barbara Schmidt-Rohr studied dance in Amsterdam and New York in the 1980s and has been working in Hamburg as a curator and dramaturge since 2003. In her own productions, she currently realises projects at the interfaces of choreography, scenic installation and the digital, in which children also collaborate on an equal footing.
Eliza Posny studied theatre studies and cultural management in Vienna and Hamburg and was in the management team of the youth section at the Ernst Deutsch Theater until 2014. She worked as a project coordinator for K3 and various independent dance projects. Since 2018, she has been responsible for the Open Sector Funding, Four-Year as well as the Co-financing Fund at the Berlin Department of Culture.
Language: German
Duration: approx. 40 min.
for all from 6 years
Concept, artistic direction: Regina Rossi
By and with: Dennis Deter, Sarah Lasaki, Regina Rossi
Music: Sven Kacirek
Costumes / Stage: Sophia Sylvester Röpcke
Dramaturgy: Barbara Schmidt-Rohr
Production management: Eliza Posny
Photos / Design: Anja Beutler
Press / Public Relations: Ulrike Steffel
Rehearsal accompaniment: Pauline Schönfelder, Marlene Winkler
Mentor percussion: Mounir Brinsi
Thanks to: Mounir Brinsi, Janto Djassi, Gunnar Brandt-Sigurdsson, Christian, Benício and Amália, Tobias Neumann and Alia, Dominique Lasaki, Bastian Jansen, Lina Klingebeil, Greta Granderath, Juliana Oliveira, Miriam N. Reinhard for the great Rage Poetry Slam, Ariel Reichman, Anne-Cathrin Lessel, Maiko Miske, Philipp Hecht, Anna Teuwen, André Huppertz-Teja, Dörte Schulz and Julia Dolt and the children of class 3a of Dempwolffstraße primary school, JOT and soma carpets.
A production by Regina Rossi in co-production with Kampnagel Hamburg and LOFFT – das Theater Leipzig and in cooperation with the Tanzbiennale Heidelberg and the Lernort Kulturkapelle Hamburg.
Supported by the Hamburg Ministry of Culture and Media, Fonds Darstellende Künste with funds from the Federal Government Commissioner for Culture and the Media, the City of Leipzig/Cultural Office and the Berit and Rainer Baumgarten Foundation Fund under the umbrella of the Hamburg Cultural Foundation.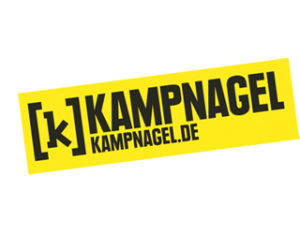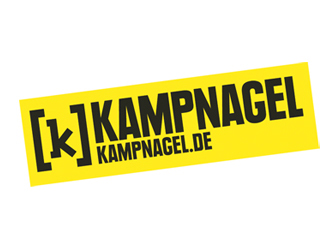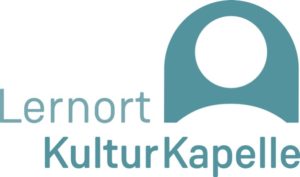 Berit and Rainer Baumgarten Endowment Fund under the umbrella of the Hamburg Cultural Foundation
*Bookable via the Visitor Centre.
Family ticket
Two adults and up to three children.
Double pack
When purchasing a ticket for an event as part of Watch Out! in HELLERAU, an additional ticket can be purchased at half price.