Radicalization Pipeline
Theo Triantafyllidis
Live Simulation
Sound Diego Navarro
Curated by PYLON
Two seemingly endless hordes clash in a violent battle, brandishing large melee weapons and shouting in distorted voices.
A variety of characters – from citizen militias to fantastical creatures – enter the screen, solely to indulge in an orgy of killing each other, their virtual bodies slowly sinking into a muddy landscape.
The mood is occasionally lightened by the medieval cover versions of well-known pop songs that complete the soundscape conceived by composer and sound designer Diego Navarro. Looking at phenomena such as the rise of QAnon, Theo Triantafyllidis makes connections between gamification, fantasy and political radicalisation.
HYBRID Box has been running since 2021 as a collaboration between HYBRID and PYLON, supported by GRAFT Architects and MUTEK.
PYLON is a platform for time-based, digital and new media founded in 2017 by Julia Schmelzer and Thomas Schmelzer. In addition to its own online archive, PYLON presents curated exhibitions and various projects in virtual and physical space. As curator:inside of the HYBRID Biennale 2022, PYLON presents Theo Triantafyllidis in the project space HYBRID Box from 21.10.-20.11.2022, on 18/19.11.2022 also further projects in the Nancy Spero Hall.
Theo Triantafyllidis (born 1988 in Athens) constructs virtual spaces as well as the interfaces necessary for the human body to inhabit them. In his expansive worlds and complex systems, the virtual and physical combine in uncanny, absurd and poetic ways, manifesting in performances, virtual and augmented reality experiences, games and interactive installations. His response to the tech industry agenda is computer humour and AI improvisation. He remains an active participant and contributor to the online and gaming communities that he sees as inspiration and context for his work. Triantafyllidis holds a Master of Fine Arts from UCLA, Department of Design Media Arts, and a Diploma in Architecture from the National Technical University of Athens. His work has been shown in museums such as the Hammer Museum in LA and the NRW Forum in Düsseldorf, as well as galleries such as Meredith Rosen Gallery, the Breeder, Eduardo Secci and Transfer. He participated in Sundance New Frontier 2020 as well as the Hyper Pavilion at the 57th Venice Biennale (2017) and the Athens Biennale ANTI 2018. Theo Triantafyllidis lives in Los Angeles.
The current exhibition is funded by the Cultural Foundation of the Free State of Saxony. This measure is co-financed by tax funds on the basis of the budget passed by the Saxon State Parliament.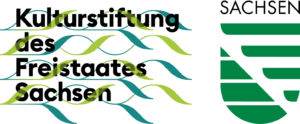 HYBRID Box is a new modular gallery that presents experimental and interdisciplinary art by local and international artists and at the same time accompanies the beginning conversion of the original east wing of the barracks on the Hellerau festival grounds.
HYBRID Box is a project in cooperation with PYLON, funded within the framework of the Alliance of International Production Houses by the Federal Government Commissioner for Culture and the Media.
Project management: Moritz Lobeck, Birte Sonnenberg, Julia and Thomas Schmelzer (PYLON)
Curatorial direction: Julia and Thomas Schmelzer (PYLON)
Production management: Michael Lotz