Prompt Battle #1 + KI Bar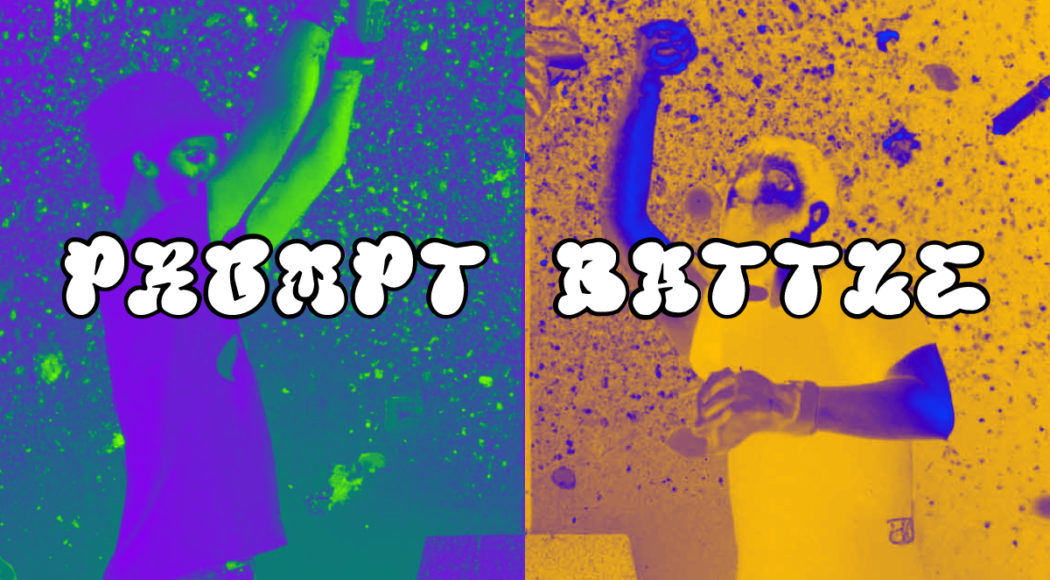 Do you have what it takes to become a Prompt Designer? Based on the Rap Battle format, the Prompt Battle is an event where people compete against each other using speech. AI-supported text-to-image software enables users to generate new complex photos, images and illustrations out of thin air by typing in image descriptions, so-called prompts. In the Prompt Battle, participants demonstrate their prompt design skills in turn-based game formats.
The battle is too hot for you and you'd rather watch? Then be part of the audience and decide who will elicit the most surprising, disturbing or beautiful images from the artificial intelligence and emerge as the winner of the matches.
Those who haven't yet acquired a taste for it will get their money's worth at the Prompt Battle Bar: while the opponents sweat in battle, the students of HTW Dresden offer cooling and inspiration with AI-generated drinks.
In 2022, advances in machine learning have led to a quantum leap in the quality and accessibility of AI-generated images. The Prompt Battle uses the game to approach in this way, in a practical way, the numerous fundamental ethical, economic, copyright and aesthetic questions raised by the new image synthesisers.
Prompt Battle #1: Dresden is a cooperation with the Faculty of Design at HTW Dresden. The Prompt Battle format was developed by Prof. Florian A. Schmidt and Prof. Sebastian Schmieg with the support of students at HTW Dresden:
Lina Schwarzenberg (Bar)
Emmy Krause (Bar)
Bernadette Geiger (sounds and players)
Ella Zickerick (player)
Levi Stein (player)
Robert Hellwig (Photography/Documentation)
Moderation: Yidi Tsao