PPNews: Rumors
Armada of Arts (DE)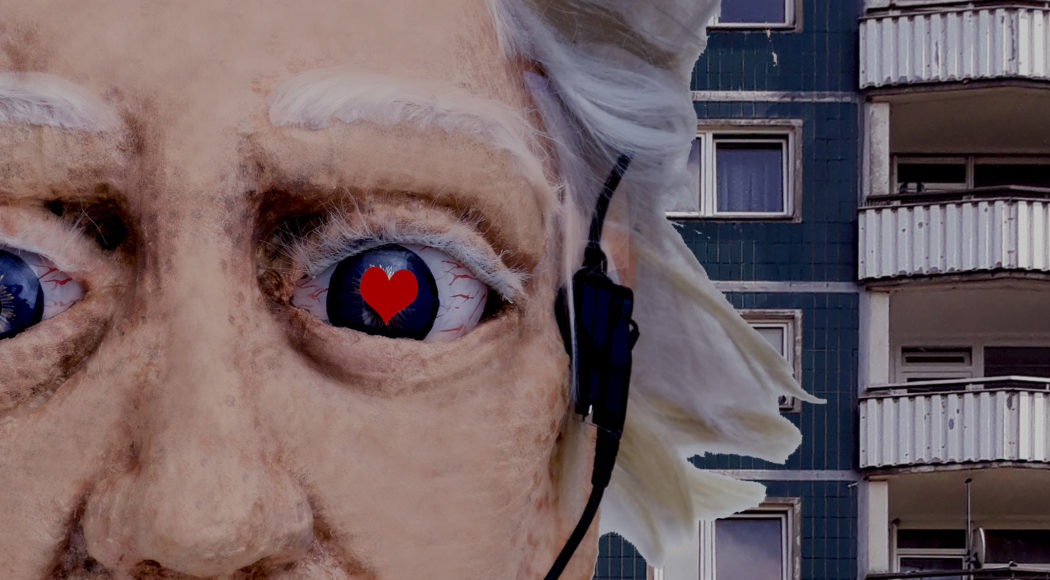 Armada of Arts: PPNews Gerüchte, Foto: Anna Brotankova
The Vonovia has skyscrapers gilded and a German shepherd dog is searched for a biting attack on Merian Square! Has anyone seen anything?
Rumours. Who doesn't love them? They weld together, they're fun, and there's always a spark of truth in it. Or?
The PPNews are back and report this time in Dresden-Gorbitz, live and like no other.
Under the premise "Rumours tell creates closeness", the PPNews ask where exactly this closeness takes place. Between whom, with what intention and at whose expense? While you walk through the streets with the newsreader Mika, dolls and figures will speak to you. In various small contributions, they report on the unexpected, the overlooked and the beautiful in the neighbourhood. Everyone is cordially invited!
Armada of Arts is a collective of artists from Dresden and Berlin. With their works they reveal blind spots and question concretely and entertainingly fixed images in times of inhuman opinion-making. Radical, precise and delicate.
Translated with www.DeepL.com/TranslatorWorld premiere | Puppets report in Gorbitz – a theatre walk | Treff: Amalie-Dietrich-Platz