Post Ironic Moustache
Charles Washington/Pinkmetalpetal Productions
Premiere
Post Ironic Moustache is a contemporary dance piece that combines performance, acting and live music in a cinematographic stage environment. Thematically inspired by the writings of the British cultural scientist Mark Fisher, in particular Acid Communism, in which he analyzed the political complexity of our time and the end of a class society as a possibility of a post-capitalist developments of our society. Post Ironic Moustache wants to deal with this theme scenically, questioning what we can learn from this spirit and how collective decision-making processes as a working method, metaphorically standing for our society, can performatively test this spirit. Collectivity, the individual and "common good" are themes of the piece and our working methodology.
Sat 09.04. Audience discussion afterwards
Sat 09.04. Live audio description and tactile tour by Gravity Access Services Berlin for visually impaired visitors. The tactile tour begins at 17:00. Registration at ticket@hellerau.org or +49 351 264 62 46
Audiodeskription von Gravity Access Services Berlin
Supported by DIEHL+RITTER/TANZPAKT RECONNECT, which is funded by the German Federal Government Commissioner for Culture and the Media as part of the NEUSTART KULTUR initiative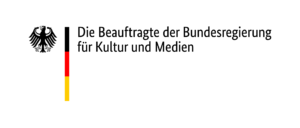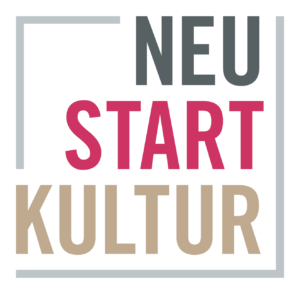 Pinkmetalpetal Productions is a choreographic platform for contemporary dance under the artistic direction of choreographer and dancer Charles A. Washington. Behind the founding of Pinkmetalpetal Productions in 2016 is the approach of bringing international artists together to artistically reflect on contemporary realities in a multidisciplinary way.
Charles Washington studied dance and choreography at the Rambert School of Ballet and Contemporary Dance in London and Palucca Schule Dresden. He has shown his own work at LOT Theater Braunschweig, Projekttheater Dresden and the European Center for the Arts Hellerau.
Choreography and concept: Charles Washington
Dancers & choreographic assistance: Alba T. Alvarez, Lilia Ossiek, David Le Thai, Yuya Fujinami
Music: Charles Washington with Kerstin Möller and Bernhard Teichfischer
Stage design: Anuschka Kilian-Buck & Federica Menegatti
Fashion design: Wenke Sommer & Wiete Sommer
Lighting: Kristin Feldmann
Production management: Kerstin Möllerz
Co-production HELLERAU – European Center for the Arts