Open Studio
Gizem Aksu (TR) – Be Mobile Create Together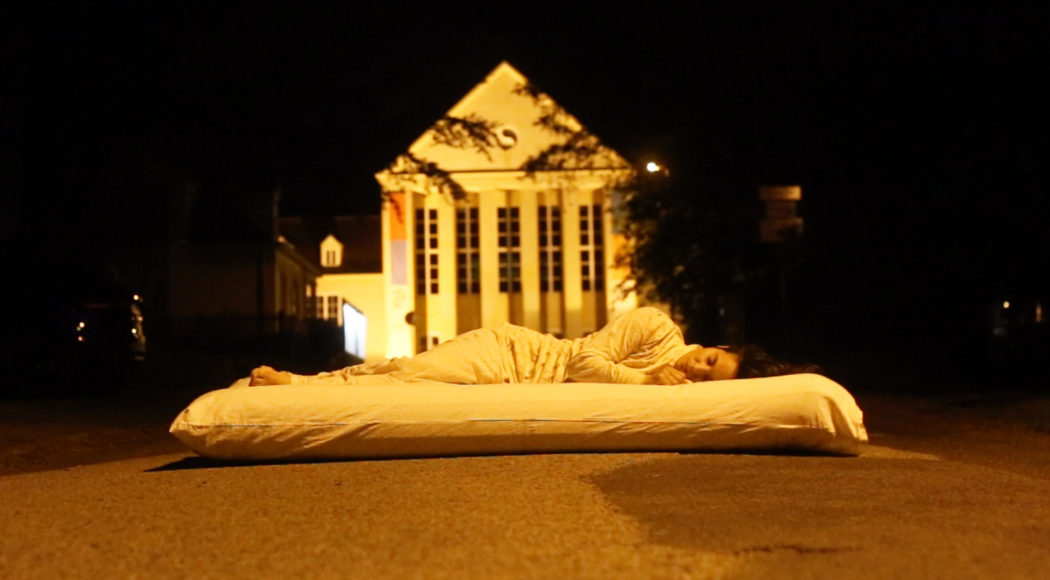 Resident artist Gizem Aksu has been working in HELLERAU for several weeks and is now showing the results of her artistic work in HELLERAU in a performative tour of the Festspielhaus. In the course of the COVID 19 pandemic, the artist in residence has been marked by self-isolation. The tour begins at the Trollmann Monument (right side of the Festspielhaus). Remember that: Bring your headphones and cell phone.
"Choreography is about constructing and deconstructing relations with/in/through/beyond body for me. With COVID-19, fundamental questions towards death and life became more present. In lockdown, with the withdrawal of our contemporary lives into the houses, history of HELLERAU became more visible for me. History may be read as infinite cycles of life and death with its invisible doors.
As I passed through these doors, I have met with Rukeli Trollmann. In presence of him, I have researched on the socio-political implications of death and life. Whose life is breathable; whose death is grievable? How can a dancing body contribute into thinking on justice?
As I passed through these doors, I have seen the yin-yang symbol in the roof of Festspielhaus every morning as a reminder of life in death and death in life. I have meditated on non-duality, interdependency, interconnectedness in the context of life and death. How can I find ways to embody these philosophical implications on life and death physically?
As I passed through these doors, I found myself as knocking the doors of our neighbors in garden city, HELLERAU to collectively construct a temporary, open air space for art to feel our transparent yet fleshy micro-bodies in this macrocosmos.
I would like to welcome you in my open studio to share artistically, think breathfully and meet face to face, heart to heart." (Gizem Aksu)
You can also visit the exhibition "Archive of Feelings – HELLERAU, Self-isolation" in the garden city of Hellerau, which Gizem Aksu developed in cooperation with the residents of Hellerau. Experience a very special walk where you can get to know the district better, view photographs and listen to additional sounds with the digital map.