Move as One – An Audio Meditation Walk
Audiowalk with Kieron Jina (ZA) – Artist in Residence HELLERAU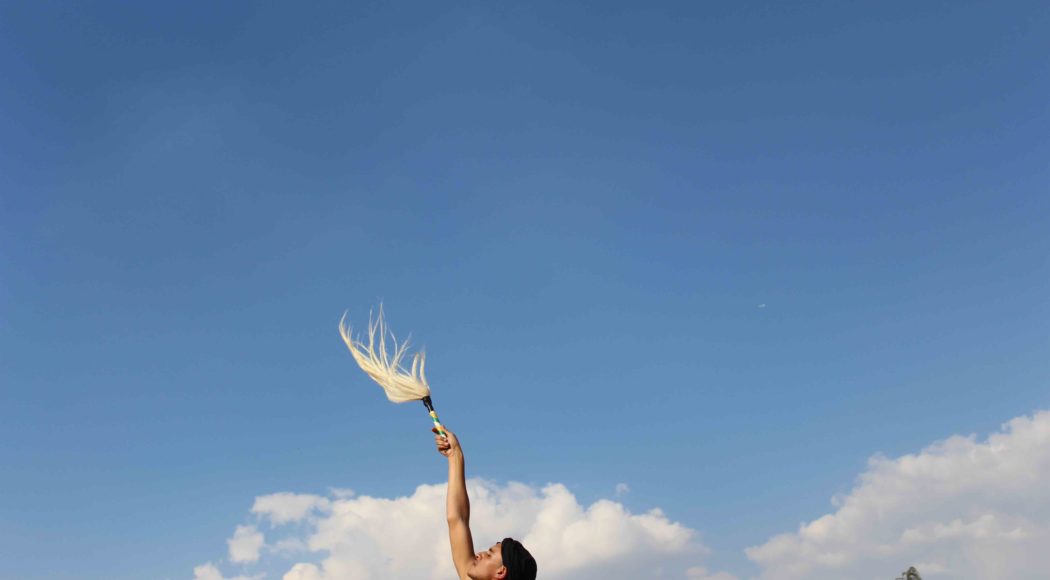 Designed by Kieron Jina (ZA) (artist in residence at HELLERAU) & assisted by Yogin Sullaphen (ZA)
Move As One is a kaleidoscopic dream – this listening experience explores ideas related to country borders, finding love and cultivating rituals of healing through various shared/ found stories and sounds. Indigenous practices based on research have always shown that we continue to share, heal and teach our peoples experiences through methods of storytelling and the environment's we encounter.
Duration: approx. 45 min.
Please bring your smartphone and headphones for your walk.
Kieron Jina is a multidisciplinary artist, performance-dance artist, choreographer, video artist, performance creative researcher, facilitator of creative process and lecturer based in Johannesburg. Jina has an MA in Art from Wits University. Jina's interests include Afrofuturism, migration, Identity, sexuality, gender, new technology, immersive and site-specific performance, collaboration and interdisciplinary creative practices.
Jina works in the fields of performance art, choreography, theatre-making, and video art to tell stories that are underpinned by activism, explore societal themes and challenge stereotypes to captivate, activate and alter audiences' minds. He works in a rather multi-layered way. His point of departure when making a new work is his immediate environment, which acts as a web to capture issues around culture, history, and identity.
Throughout our lives, people attach labels to us, and those labels reflect and affect how others think about our identities as well as how we think about ourselves. Labels are not always negative; they can reflect positive characteristics, set useful expectations, and provide meaningful goals in our lives. Often, however, the labels that we use to describe each other are the result of unfounded assumptions and stereotypes.