Ludwig Fun
Livestreaming-Konzert with MDR-Sinfonieorchester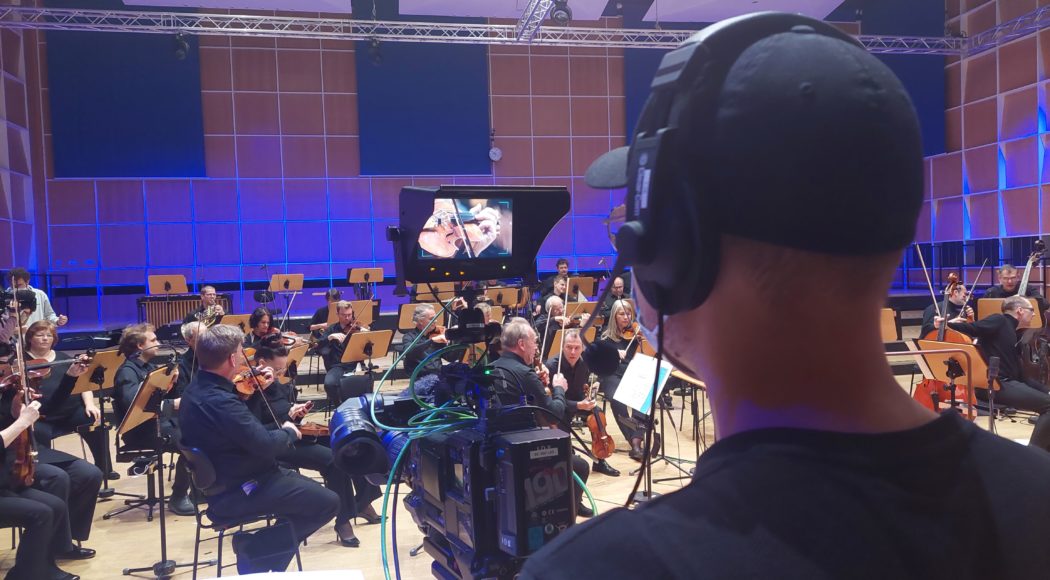 Music by the visionary Ludwig van Beethoven, modern streaming technology, and an entertaining double host connect Leipzig and Hellerau! Contemporary technology meets classical music and lets it shine from a new perspective. In this interactive musical experience, MDR-Clara, MDR KLASSIK's youth music network, enables extraordinary participation in the concert experience. With entertaining fun facts about the musical innovator Ludwig van Beethoven as well as a musical-technical bridge by John Cage, we connect two musical personalities and give an insight into their passions away from music. Making music together with the MDR Symphony Orchestra despite spatial distance and the control of editing and camera perspectives by the audience enable students from the 6th grade upwards to enjoy an innovative concert experience.
Conductor: Eric Staiger
Moderation: Patrick Rohbeck and Hannes Brümmer
Language: German
What will be played?
Ludwig van Beethoven: Symphony No. 6 in F major op. 68 "Pastorale" (excerpts)
Ludwig van Beethoven: "Ode to Joy" from Symphony No. 9 in D minor op. 125 arranged by Gerd Fischer
John Cage "The Seasons" (excerpts)
Registration is no longer possible.