KREISEN
Anna Till/situation productions
Spinning, stumbling, falling – moving on. The Dresden dancer and choreographer Anna Till enters into an interplay of precision and loss of control. The circle serves her as a starting form and as a constant motor to continue elliptical movements in variations and to keep the whole body in motion. The dynamic spinning in the dance stands for the highest body control. At the same time it tells of ecstasy and euphoria. In the connection of the body between heaven and earth it creates access to another dimension. Dizziness, whirlpool, intoxication. A movement is started and endlessly continued, in large and small we draw our circles.
Five dancers together with a live band set the room in vibration. The performance eludes the central perspective. A space is divided. The relationship between the space surrounding the body and the body itself is the focus. A community is condensed in the circular form. Walked with – caught with. Inclusion and exclusion.
Duration: ca. 1 h 20 min
Little use of language
Recommended for everyone 12 years and older
Performance followed by an audience discussion on 02.12.
19 h tactile guided tour and live audio description on 02.12.
17 h tactile guided tour and live audio description on 03.12.
You can sign up via Email to: fuchs@hellerau.org or by calling the following number: +49 351 264 62 37.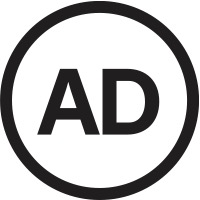 Anna Till lives and works as a freelance choreographer in Dresden. She studied "Dance, Context, Choreography" at the HZT Berlin and "Applied Cultural Studies" in Lüneburg. The focus of her dance productions is on international exchange and artistic collaboration. Among them "parallel situation" (2017) and "Experiencing Time" (2021) with video artist Barbara Lubich. Her projects are supported by numerous partner institutions and presented at home and abroad.
Artistic direction and choreography: Anna Till
In close collaboration with the dancers: Daria Belous, Kátia Manjate, Matthew Rogers, Simone Gisela Weber, Gui Yuexuan
Musikalische Leitung: Johannes Till
Live-music: Ludwig Bauer (Keys), Alexander Däßler (E-Drums), Johannes Till (Midi-Gitarre)
Dramaturgy: Nora Otte
Stage and costume design: Konstanze Grotkopp
Lighting design: Martin Mulik
Artistic production management and Outside Eye: Ulrike Melzwig
Production assistant: Josefine Simonsen
With a big thanks to: Friedemann Beck, Ulrike Feibig, Carina Hajek, Barbara Lubich, Minna Mulik, Lubica and Ladislav Mulik, Kerstin and Peter Till, TILL&LUBICH, TanzNetzDresden, TENZA, Zentralwerk Dresden.
A production by Anna Till/situation productions in co-production with Residenz Schauspiel Leipzig and HELLERAU – European Center for the Arts, Dresden. Funded by the Cultural Foundation of the Free State of Saxony. This measure is co-financed by tax funds on the basis of the budget passed by the Saxon State Parliament. Funded by the City of Dresden, Office for Culture and Monument Protection.
The preparatory phase of the production was supported by Fonds Darstellende Künste with funds from the Federal Government Commissioner for Culture and the Media as part of NEUSTART KULTUR.