Guided tour of the Festspielhaus Hellerau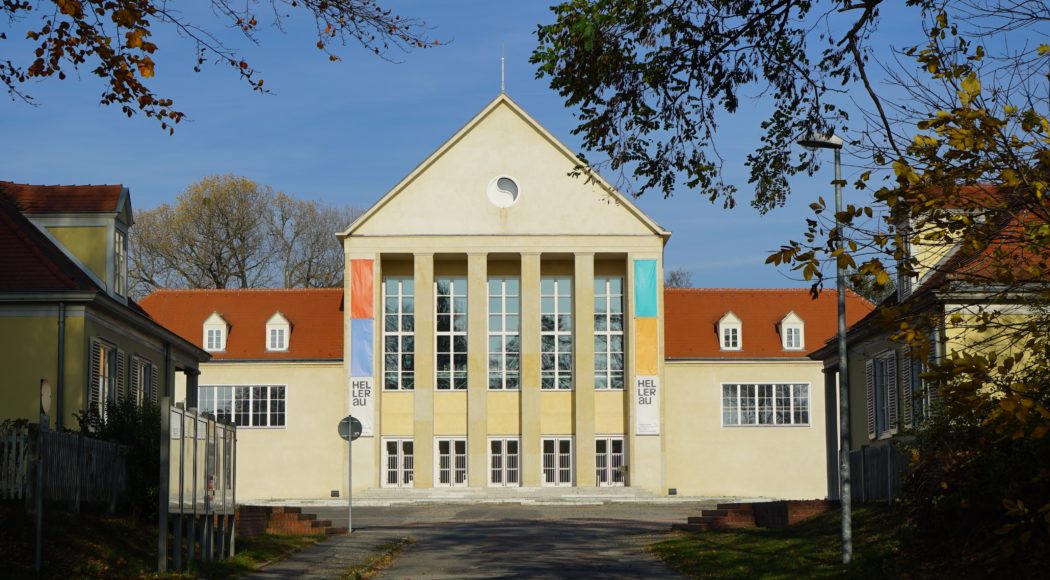 Hellerau is home to Germany's first garden city, which, together with the Festspielhaus and the Deutsche Werkstätten, forms a unique triad of work, life and art.
The Festspielhaus was built in 1911 to a design by the architect Heinrich Tessenow. The building's clarity and functional structure set the trend for modernism and was a visionary counter-design to traditional theatre buildings.
Today, HELLERAU – European Centre for the Arts continues the building's heyday from 1911 to 1914. The interdisciplinary co-production and guest theatre offers around 250 events a year in the genres of dance, music, theatre, performance, media art and visual arts.
Duration: approx. 1 hour
Payment for the ticket will be made on the day of the event.
Tip!
In addition to the Festspielhaus Hellerau, you can also learn more about "The Garden City under National Socialism" (15/10 €) during an additional guided tour at 1:00 pm, which takes an in-depth look at the period from 1933 to 1945. You can register for both tours via the e-mail address mentioned above.