Guided tour through the Festspielhaus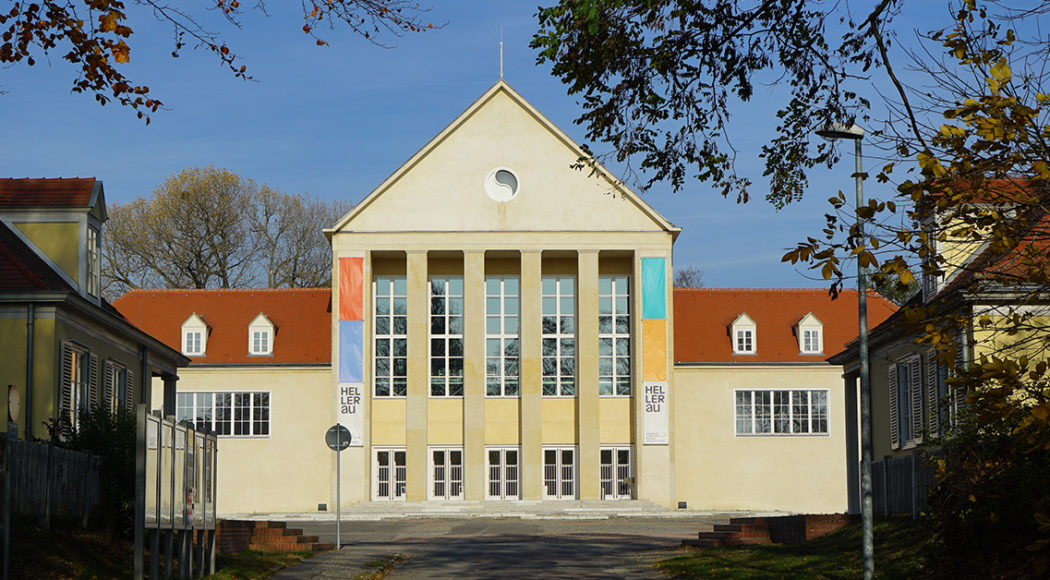 Foto: Samira-Hiam-Kabbara
You will learn interesting facts about the extraordinary history of the Festspielhaus, which was built according to the plans of Heinrich Tessenow as a pioneer of modern architecture in the 20th century, as well as about the origins of the building as a rhythm school. Discover with us the eventful history and present of the house, which attracted artists and architects from all over Europe.
We kindly ask you to observe the following regulations in the sense of infection protection:If you have cold symptoms, you should not visit the house (permanent exhibition, visitor centre, guided tour).
The number of participants is limited to a maximum of 8 persons. Should this number be exceeded, unfortunately, interested parties who have not pre-registered cannot be considered.
The prerequisite for participation is the wearing of a mouth and nose cover.
Please keep a minimum distance of 1.5 m to other persons.
Please use the possibility of hand disinfection when entering the rooms and the possibility of washing your hands in the house. Avoid touching handrails, door handles etc., if possible.
The instructions of the staff of the Visitor Centre and the tour guides regarding the hygiene regulations must be followed without fail.
We kindly ask you to provide your contact details for possible follow-up by the public health department in case of infection. As a rule, the data will be deleted after 21 days.
Thank you very much. We are looking forward to your visit!