Feature Ring
Mit Natalie Greffel (Gesang)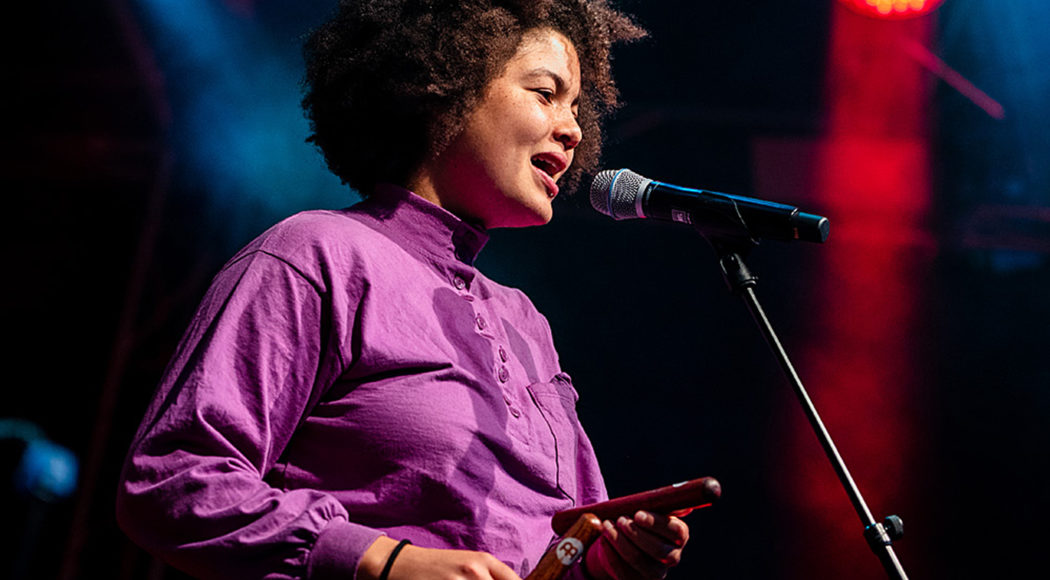 Natalie Greffel, Foto: Manuel Thomas
Feature Ring is an exciting first encounter. The artists meet the day before the concert, research, jam and work out the repertoire: spontaneous, raw and risk-taking!
"Natalie has an absolutely impressive as well as intoxicating stage presence!" – said Felix-Otto Jacobi (double bass player, Ring Trio) after experiencing her in concert with Onom Agemo and the Disco Jumpers. This was followed by a second quote: "We have to invite them!" No sooner said than done.
Natalie Greffel is a Berlin-based singer, instrumentalist, composer and arranger. She
She is known for her dazzling collaborations and her stylistic flexibility. She has worked with Radio Citizen, Kelvin Sholar, Karl Hector and the Malcouns and Natedal, among others, as a singer, composer, lyricist and bassist.
Notice.
VVK start from Tue 08.06.
In case of rain, the event cannot take place on site and will be streamed online on 25.06.