facing zero and one
Irina Pauls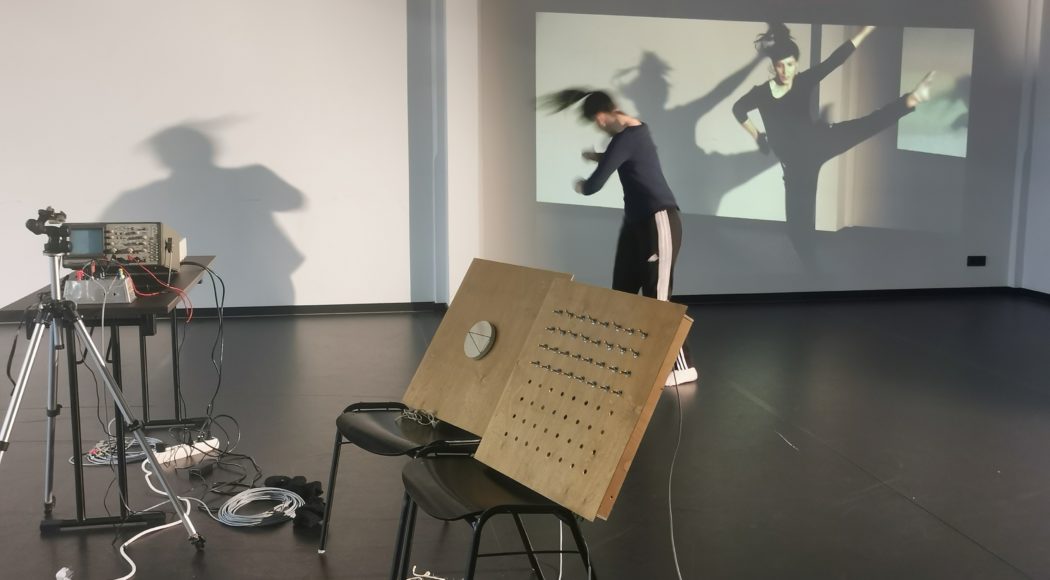 What can the machine do? What can human do?
We set up experimental arrangements at various locations in the room. We ask how the interaction between human and machine works. The machine can basically only reproduce a section of the human movement possibilities. The human being, in constant reorganization of its body, invents individual transitions and surprising solutions.
To make this visible, we use data that is as unprocessed as possible: What information can we recognize? Which data can be processed? How do we take it in?
Five contemporary dancers playfully engage in the various experiments, expose themselves to the feedback of the machine and create an experiential laboratory for the audience.
Irina Pauls is a freelance choreographer and director living in Leipzig. She has created more than 80 of her own works and has directed dance at theatres throughout Germany.
Parking on the forecourt temporarily not possible!
Artistic rehearsals and performances will take place on the forecourt during this period.
Mon/Tue 20/21/09 10:00 – 19:00
Wed 22.09. 16:00 – 19:00 hrs
Sat 25/09 4pm – 7pm
Sat/Sun 02./03.10. 19:30 – 22:00 hrs
+ Talking About
Sat 25.09.2021 21:30, Dalcroze-Saal, HELLERAU
Audience discussion with hennig & colleagues & Irina Pauls
+ Open Studio
Sat 25.09.2021 14:00 – 17:00, Sun 26.09.2021 16:00 – 19:00, Nancy-Spero-Saal, HELLERAU
Exhibition & Talks with Johanna Roggan, Benjamin Schindler a.o.