FMN KINSHIP – Eccentric Listening
A digital guest performance by FRAU MUSICA NOVA with Shiva Feshareki and Sibylle Berg & Sita Messer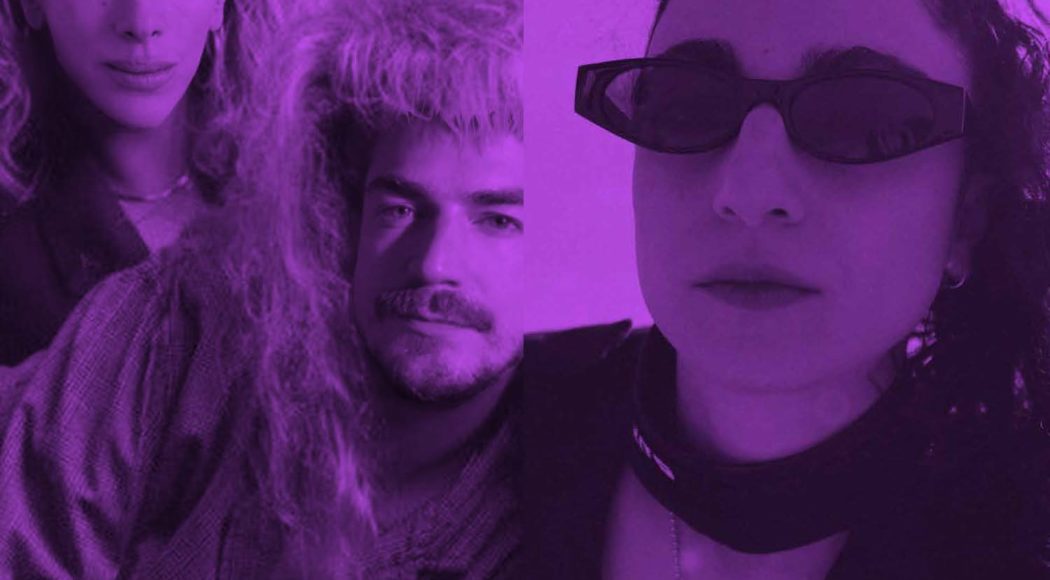 The first "FMN Kinship" 2020 with HELLERAU – European Centre for the Arts!
With "FMN KINSHIP" *, FRAU MUSICA NOVA is founding a digital network and connecting with international production platforms, festivals and friendly institutions to jointly strengthen its digital presence. *(Kinship = relationship)
FRAU MUSICA NOVA is now making its "Eccentric Listening" format available to its "FMN Kinship" partners*.
From 19.11., 19:30 hrs the FMN format will also be presented by HELLERAU.
ECCENTRIC LISTENING
For "Eccentric Listening", FRAU MUSICA NOVA invites international artists* every year to put together 30 minutes of music, moderation and sounds.
Eccentric Listening 2020 – DIE PENISSCHWESTERN aka Sibylle & Sita
Live from the sinking MS Earth, THE PENISSIAN NURSES broadcast their favourite tracks into the cosmos shortly before the end of the world. Sita and Sibylle have performed many musical events in the last twenty years of their friendship, mostly on their home sofa. For FRAU MUSICA NOVAS Eccentric Listening they grant an exclusive insight into their musical world in the time of doom!
Sibylle Berg: 27 plays, 15 novels, numerous anthologies and radio plays as well as complete translations in 34 languages! In short: Sibylle Berg is one of the most famous contemporary playwrights* in the German-speaking world.
Sita Messer: actor, singer, director, scriptwriter and set designer. And he invents the most tenderly melting moderation in the face of death. Sita Messer is an all-round talent and Instagram-Darling – and here in the dreamteam in front of the mic and in your ears.
Eccentric Listening 2020, Shiva Feshareki
Here comes Shiva! New Forms / internationally acclaimed experimental composer / time is all around / unique practice of improvisation and composition / this is Shiva Feshareki / hyperphysical electronic manipulation / one crisis: threat of climaenvironmental catastrophy / electronics, acoustics, context and perspective / British-Iranian experimental composer, DJ and radio presenter / physicality of sound in relation to light, sculpture and movement / Trump / new philosophical perspectives / a trip into an alternative perspective to that which already exists: A new form.
FMN
Since 1997 the festival FRAU MUSICA NOVA has been presenting forward-looking contemporary composers, performers and interpreters, continuously expanding the spectrum of transmedial productions and standing for the experimental overcoming of the boundaries between genre and gender.