Dienstagssalon mit Max Rademann
Zu Gast: Ikarus (DE/CH)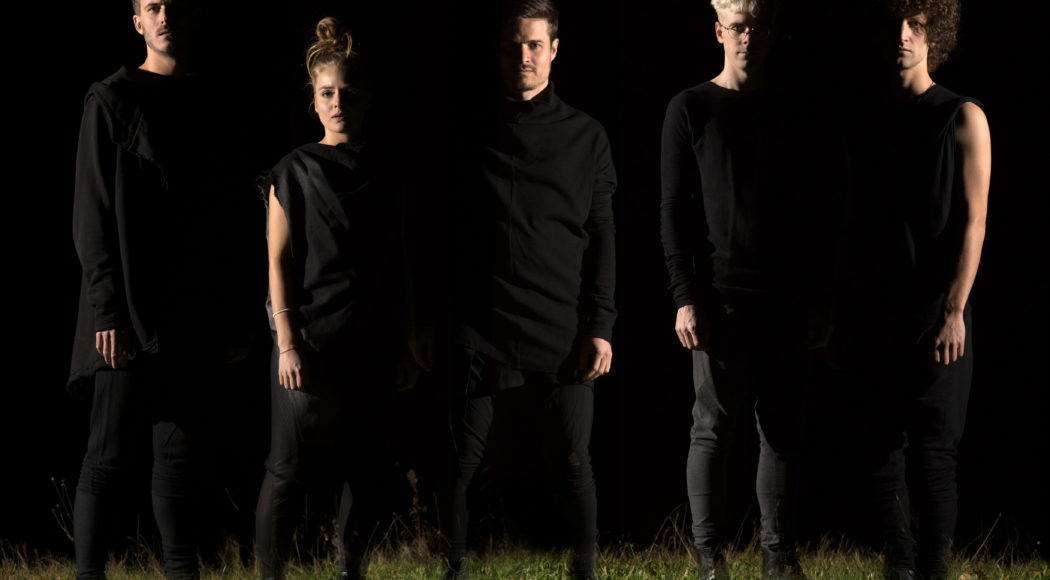 Ikarus is on release tour with the prismatic music of their new record called Mosaismic, released on Nik Bärtsch's boutique label Ronin Rhythm Records. The band – comprised of drums, bass, piano and two vocals (male and female) – is regularly on tour in Europe and Japan and invites you to step into an ever-shifting sound mosaic, a sonic mobile of sorts. Their singular sound is based on continuously permutating polyrhythms, fluctuating grooves, organic improvisation and an enchanting blend of male and female vocals. They cite influences as far-ranging as Morton Feldman, The Knife, Craig Taborn, Meshuggah, Steve Reich and traditional west African rhythms. What emerges is music that oscillates between Nordic darkness and a sweltering, tropical color palette.
Ramón Oliveras graduated in 2014 with a Master of Arts in Jazz Percussion from the Zurich University of the Arts. In his own projects IKARUS and the Future-Arrrt pop duo JPTR he lives his musical language and his vision of music as a total work of art. Ramón is also a drummer in the international trio Punkt3 and booker and co-organizer of the Zurich Perlaton Festival. He lives in Zurich. Scholarships and grants: 2016 Artist in Residency Re/Fugium in Dangio-Torre, 2015 Artist in Residency in Maison des Artistes, 2013 Friedl-Wald Foundation Award, 2013 Hirschmann Scholarship.
Stefanie Suhner completed her Master of Arts in Jazz Singing at the Zurich University of the Arts in 2013 and lives in Zurich. Stefanie Backing is a vocalist with the Swiss soul singer Seven and soprano of The Voices, with whom she accompanied Udo Jürgens on tours from 2012 to 2014. Her solo project Amelié Junes released the first album produced by James Gruntz in February 2016.
Andreas Lareida studied jazz singing at the Hochschule der Künste Bern (HKB) and graduated with a Master of Arts in Music Performance in 2011. His ensemble Àgora is currently working on the second album. He feels at home in jazz as well as free improvisation and pop and is the organizer of the Kind of Jazz series, which organizes concerts in Lucerne and Bern.
Lucca Fries completed his Master of Arts in Music Performance in Lucerne in 2012. In addition to Ikarus, he is also heard with his band Hely (with Jonas Ruther), whose new album Jangal was released on Traumton Records in April 2016. Their debut album Rapture was selected for the Swiss Diagonal Jazz Tour 2015. Lucca Fries lives in Winterthur.
Moritz Meyer is known as a versatile and active bass player of the young CH jazz scene and lives in Zurich. In addition to Ikarus and the Joscha Schraff Quartet, he feels particularly at home in pop. He is active there as a member of the band JAS CRW and Celia Hunch.