born to shine
junges theater basel
That we are born to shine seems beyond question. The only question seems to be: How will we shine? What do we choose? What chooses us? After all, our lives are flooded every day by a tsunami of influences. On- and offline. Sometimes the sheer quantity overwhelms us, sometimes the force and sometimes boredom flickers at us in the midst of the oversupply. We know everything, but we can't be familiar with everything. We have to select, deepen and above all: keep at it. Then perhaps there will be an overview. Then we have a chance to really master something. And maybe the copy of the copy will be a new original.
The director Sebastian Nübling, the choreographer Ives Thuwis and 14 performers between the ages of 15 and 23 search for their very personal passions and relate them to a world that seems far from universal.
Thu 17.03. Public discussion afterwards
During the event, fog is used and there are scenes with an increased noise level.
Fri 18.03. Live audio description, 5:00 p.m. free tactile tour, registration at barrierefrei@hellerau.org or +49 351 264 62 37
Audiodeskription von Gravity Access Services Berlin
Supported by DIEHL+RITTER/TANZPAKT RECONNECT, which is funded by the German Federal Government Commissioner for Culture and the Media as part of the NEUSTART KULTUR initiative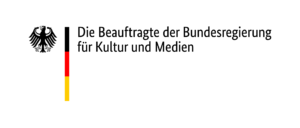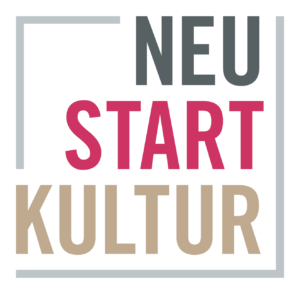 Since 1977, the junges theater basel has been exactly what the name promises: the place for young theatre in Basel.
There are 2 professional productions per season. They are developed under the direction of theatre professionals – during 8 weeks in a daily rehearsal time of 8 hours – and then performed about 20 times in Basel before they are shown in Switzerland and also at international festivals. The ensembles are put together for each project. Mostly young people from the theatre courses are approached for this. Around the young people, all positions – such as direction, choreography, stage, costume, music, lighting, dramaturgy – are filled by professionals.
All young people between the ages of 14 and 24 can register for the theatre courses. In weekly rehearsals of 2 hours' duration, the basics of theatre are developed on the basis of a self-selected theme. After one year of rehearsals, the results of the work are presented to the public three times.
The junges theater basel is located on the barracks grounds in a horse stable in Kleinbasel. It seats 108 spectators.
Language: German
Duration: approx. 1 hr. 15 min.
for all from 14 years
Players: Gin Krneta, Dominik Schüepp, Kaspar Maier, Diara Diop, Fátima-Frida Salum Said, Jakob Müller, Jan Dagorov-Grobben, Dilan Graf, Tim Brügger, Anna Gerber, Elif Karci, Jelïn Nichele, Lee-Ann Aerni, Lou Haltinner
Production: Ives Thuwis – De Leeuw, Sebastian Nübling
Stage: Dominic Huber
Costumes: Ursula Leuenberger
Sound: Lukas Stäuble
Visuals: Robin Nidecker
Dramaturgy: Uwe Heinrich
Assistant director: Pul Müller
Stage design assistance: Charlotte Martin
Choreography assistance: David Speiser
Technique: Claudio Bagno, Heini Weber
Co-production of junges theater basel with Kaserne Basel, Schauspielhaus Zürich and HELLERAU – European Centre for the Arts
*Bookable via the Visitor Centre.
Family ticket
Two adults and up to three children.
Double pack
When purchasing a ticket for an event as part of Watch Out! in HELLERAU, an additional ticket can be purchased at half price.