ASPHALTWELTEN Part 3
go plastic company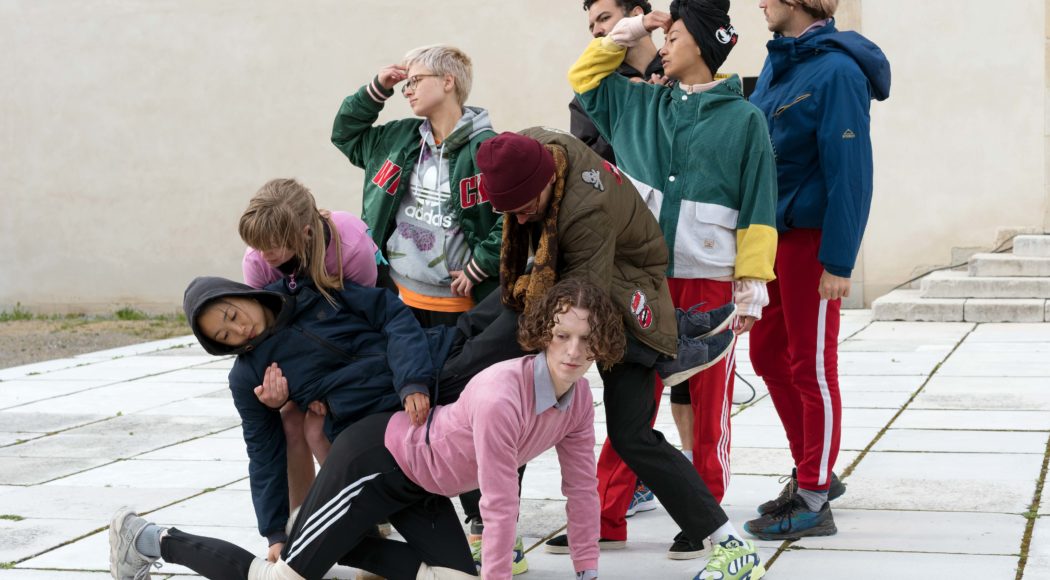 The third and final part of the project "Asphaltwelten" works on the artistic thesis of a utopia: a group that renounces social stability and security: a life without walls, without assurance, without ties. The body as the (only) home. Regardless of origin, orientation and opinion. A throwing together of biographies on public but "neutral" ground. How do we perceive and design our own "artistic shelter"? How far does it go; does it only include me or does it include others? How can I carry it, support it, take it with me and share it?
In this final work, the go plastic collective processes and reflects on the discourses that have arisen and been held over the entire project period (2020-2021) on the topics of shelter, life and art on the street, bodies in public space and their perception(s). This will form a participatory tableau which unites and narrates the collected theses, conclusions and findings in all their complexity, diversity and contradictions.
asphaltwelten.goplasticcompany.de
Cindy Hammer studied stage dance at the Palucca University of Dance Dresden. She is co-founder and artistic director of the go plastic company.
Susan Schubert studied at the Palucca University of Dance Dresden, graduating with a diploma in dance education, and completed her M.A. in dance studies at the Free University of Berlin. She has been co-director of go plastic since 2012.
Please note!
Admission to the performances is free, so no ticket registration is required.
As this is an open air event and the Company is willing to perform in all weather conditions, please bring weatherproof clothing.
Also, there is no fixed seating planned for the 70-minute performance.
There will be scenes where flickering lights will be used.
The show will include English spoken texts. German translation will be provided in written form. The event on 03.10. will take place with translation into German Sign Language (DGS).
The performance also includes an ASPHALTWELTEN exhibition, this can be found in the Ecksalon Ost on the upper floor of the Festspielhaus.
There is a Telegram channel to provide the audience with daily news about the shows of the go plastic company. Enter go plastic TICKER on Telegram.
Parking on the forecourt temporarily not possible!
Artistic rehearsals and performances will take place on the forecourt during this period.
Mon/Tue 20/21/09 10:00 – 19:00
Wed 22.09. 16:00 – 19:00 hrs
Sat 25/09 4pm – 7pm
Sat/Sun 02./03.10. 19:30 – 22:00 hrs
+ Dancing About Party
Sat 02.10.2021 22:00, Dalcroze-Saal, HELLERAU
+ Talking About
Sun 03.10.2021 22:00, Dalcroze-Saal, HELLERAU
Audience discussion with Katja Erfurth & go plastic company with translation into German sign language