Anthology of the Botanical Garden
Rosalind Masson (GB/DE) & Florence Freitag (DE/F)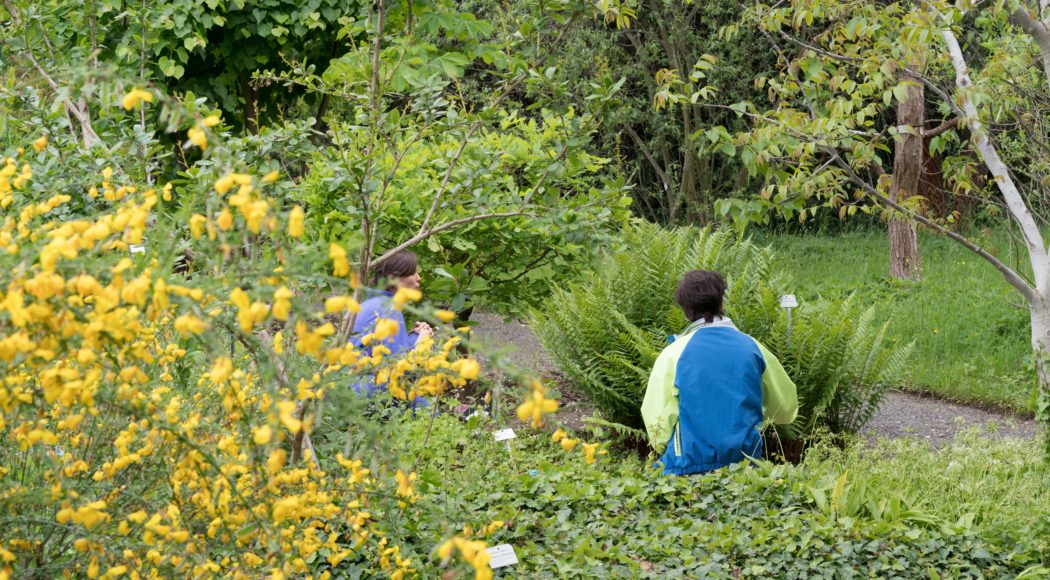 Rosalind Masson und Florence Freitag, Foto: Jana-Mila Lippitz
The root of the word anthology comes from the Greek "légein" for collecting and "ánthos" which means flower. Rosalind and Florence invite the public to the cultural garden HELLERAU to collect the results of their research and to work as somatic practitioners in a symbiotic relationship with plants.
Since March Rosalind Masson and Florence Freitag have been working on the topic "Garden as contradictory utopian space" as part of their TANZPAKT Dresden research residency. In cooperation with the Botanical Garden of the TU Dresden, they deal with the relationship between humans and plants in the face of the climate crisis.
Further information and materials on the residence of Rosalind Masson and Florence Freitag can be found here.
In 2020, TANZPAKT Dresden offers several choreographers from all over Saxony the opportunity to do research at various partner institutions and develop new ideas for productions and projects. Some of them will be premiered in autumn 2021 at the TANZPAKT Dresden Festival in HELLERAU. A winter academy will take place in January 2021, where residents and other choreographers will exchange ideas on strategies of artistic research and connection to social themes.
Further information about the TANZPAKT Dresden and an overview of the residents can be found here.