Dresden Frankfurt Dance Company & Schauspiel Frankfurt
10 Odd Emotions
How can the forms of violence of anti-Semitism, racism and colonisation be understood as interconnected and historically interdependent phenomena without falling into relativisation? How do we talk about memory and historical responsibility, and how about the sometimes conflicting, "strange" emotions that both evoke? How does the "foreign body", the outcast, the oppressed, emerge from the midst of a supposed "we"?
In this unique collaboration between the Dresden Frankfurt Dance Company and Schauspiel Frankfurt, dancers appear on stage together with actors and freelance performers. Based on joint research and improvisations, the Israeli choreographer Saar Magal is developing a piece of contemporary physical theatre that deals with the present and genealogy of anti-Semitic and racist violence in Germany, making language, music, bodies and images dance.
Saar Magal lives as a choreographer between Berlin, Tel Aviv and Florida. She creates dance, theatre and opera performances and works with dancers, actors, singers, researchers, visual artists and musicians.
In a podcast, dramaturge Alexander Leiffheidt (Schauspiel Frankfurt) and production manager Mette Windberg Baarup (Dresden Frankfurt Dance Company) talk with choreographer Saar Magal and musician Omer Klein about the joint crossover project "10 Odd Emotions".
Duration: 1 hr. 15 min.
little english language
Introductions will be held March 29 and 31 and April 1 at 7:30 p.m. each day.
A co-production of the Dresden Frankfurt Dance Company and Schauspiel Frankfurt. Sponsored by the Federal Cultural Foundation. Funded by the Federal Government Commissioner for Culture and the Media.
In coproduction with the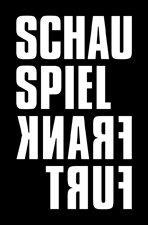 Promoted by the

Sponsored by