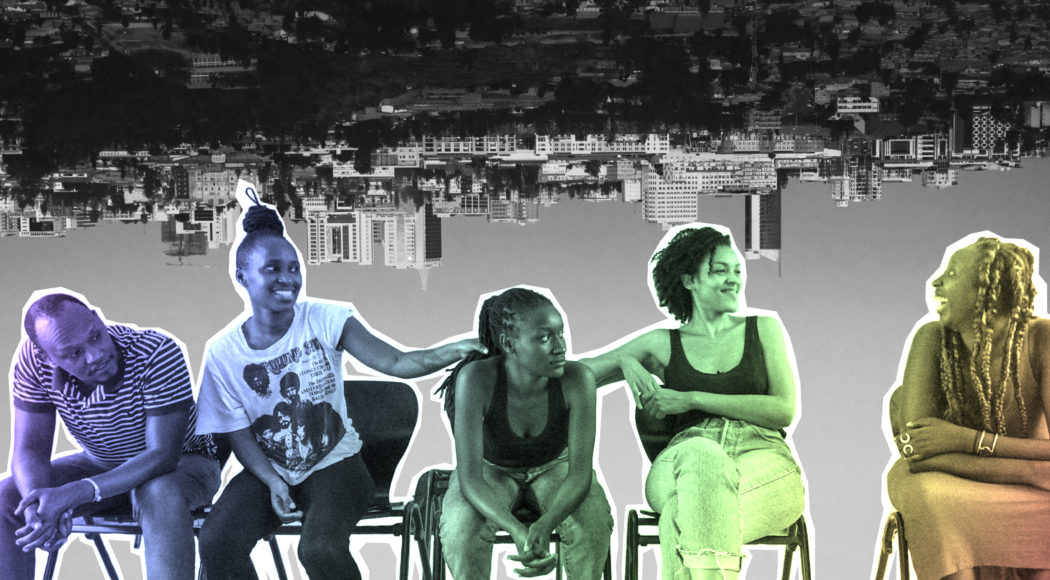 Success Story Rwanda, #2 – 2020
In Germany it is still being debated, Rwanda has long since installed it: the women's quota. Why this small African country is focusing on feminism and what the Western world could learn from it, the theater and performance group Flinn Works crystallized in long research for the production "Learning Feminism from Rwanda". The journalist Matteo Baldi spoke with the artistic director and performer Lisa Stepf.
In recent years, Rwanda has repeatedly made worldwide headlines on feminism. What distinguishes the success story of Rwandan feminism?
The developments the country has made since 1994 in terms of gender equality are astonishing: Before 1994, women were not allowed to inherit, they were not allowed to own land or a bank account. They could only go to work with their husbands' consent and were not allowed to speak in public when a man was around. Today, there are over 61% female members of parliament and women can start a medium-sized business within one day very unbureaucratically. There are empowerment trainings, state elite schools for girls and a new law against domestic violence, which many women make use of. In 2020, Rwanda was again ranked 9th in the Global Gender Gap Index, ahead of Germany (10th).
Paul Kagame has served as President of Rwanda for 20 years. How can Kagame's motives for the gender parity movement be classified?
Kagame introduced gender equality as the basis of his policy. After the 1994 genocide Rwanda was completely destroyed and over 70% of the population was female. Kagame was aware that he could only rebuild the country with women. On the other hand, he grew up with a single mother in exile in Uganda and served there under Museveni in a rebel group in which equality also played a major role.
How can the manners of an entire population be transformed in such a short time?
Of course, deeply rooted values and role models cannot be changed top-down by law. NGOs in particular are working on cultural change in Rwanda. For example, there is the "Parents-Evening Forum" in the villages, and since 2006 there has been a "male feminist organization", Men's Resource Centre, which advocates gender equality. In training sessions, they work in nationwide workshops on a new image of men, away from violent men and away from "toxic masculinity" – towards an equal understanding of men and women.
Are these new values really lived out?
Yes and no. In Kigali, the capital city, one naturally finds many couples of the new middle class who live very equally. In the countryside it is more difficult, but there is progress. We have met many women in management positions who don't know the glass ceiling and report that they have no problems with male employees, that their gender is not discussed in the professional context. We have spoken with students from a girls' school who want to become a pilot, a doctor and a politician. They have female politicians and many female entrepreneurs under their noses.
Do/Sa/So 03./05./06.12.2020
Learning Feminism from Rwanda
Flinn Works and artists from Ruanda (DE/RW)
Performance
The complete interview appeared in the 2020 issue of the B'bühne Aarau. It was shortened and edited for the HELLERAU magazine.
A production of Flinn Works in cooperation with EANT Festival/Amizero Kompagnie in co-production with Theater Freiburg, Sophiensæle Berlin, Goethe-Institut Kigali, Kaserne Basel, HELLERAU – European Center for the Arts, Maillon Théâtre de Strasbourg – scène européenne