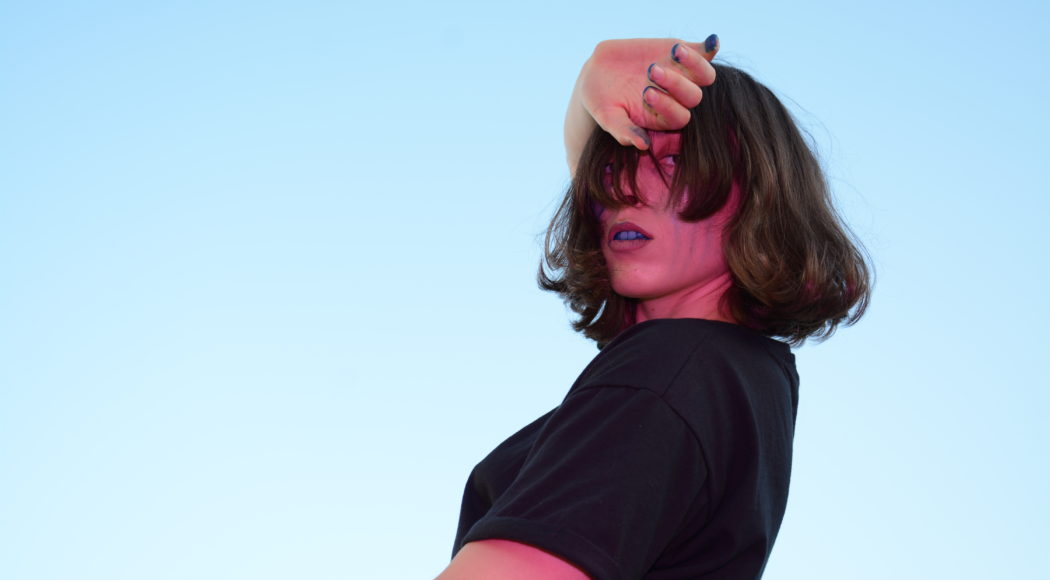 Tatiana Heumann, Performance/Musik 2020/21, Foto: vareil.a
Tatiana Heumann – Performance/Music 2020/21
Genre: Performance/music
Project: QEEI
Brief description of the project: QEEI attempts to melt the margins of the dance floor and the everyday listening by means of diverse expressions, whether audiovisual, performative or intermedia.
What inspires you? listening deeply. monsters. dreams. animals. failure. flavors. vibration. textures. stories. mutations. superpowers. extinction. process. archives.
Your first three thoughts about HELLERAU?
space & memory
snow & cakes
time expansion
How would you describe your way of working?
Every time is different
Chaotic, messy, unpredictable, intuitive
Often collaborative
In general, I work on several projects at the same time that are intertwined with each other
I have my desk full of papers and lists on which I write ideas and personal homework, then draw pictures on top of them… They are a kind of palimpsests in which spontaneous expressions and rational thoughts secretly mate…
Dienstagssalon mit Max Rademann – Bandstand Spezial mit Tatiana Heuman aka qeei from 09.02.2021