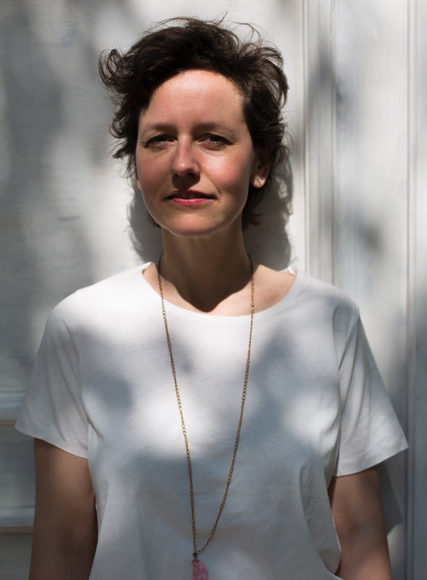 Tanja Krone (DE) Theater/Performance/Musik 2019/20, Foto: Jaspar Kettner
Tanja Krone – Theatre/Performance/Music 2019/20
Genre: Theater/Performance/Musik
Project in HELLERAU: Mit Echten reden (1): Das Ellenbogen-Prinzip MEMORY STRIKES! 30 years after the "Wende", performer and musician Tanja Krone has conducted 20 conversations: What was actually going on there 1989/90 – with her friends and family in Frankenberg, Saxony? Searching for connections between past and present, Tanja Krone spent several months travelling through the landscape of her youth. She rediscovered her cassette recorder and some old hits and composed some new ones. The conversations along the way brought unheard thoughts into appearance. Many of them seem familiar, yet not exemplary.
What inspires you? The humour of Emma Rönnebeck and Helge Schneider. The unconditional questioning and the matter-of-course political existence of Frida Ponizil and her generation. The associative imagery of Eva Lochner, who is looking for new horizons. Johanna-Yasirra Kluhs` fine art of linguistic precision. The melodious interventions of Thomas Seher. The extensive acoustic worlds created by Motorpsycho, the relentlessness and shamelessness of the Maiden Monsters, and much more.
Your first thoughts about HELLERAU? Grand Generous Up to great adventures
How would you describe your way of working? Process, process, process. I believe in theatre as a social space where people meet and exchange ideas. That applies later tot he performances, but for me it starts at the latest during rehearsals. Art and its final form are very important to me, but only in the second instance – first of all I am interested in the people, in the social structure which is created in the process of rehearsing. I am motivated to spend time (rehearsing) with people who have something to tell (me), who I can connect with. I need to feel like a lively exchange is possible and is going to happen, regarding contents as well as artistic matters. The most important, recurrent question in this context is: How do people get involved in the making? And how can I participate considering my role? This question goes further than theater and art and I find it interesting from all perspectives of life.